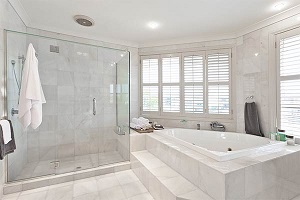 Minnesotans are reported to use approximately 52 gallons of water per person, per day. Nearly 80% of this water comes from public utilities, while others use private wells. It is also reported that the North Central US has some of the hardest water in all of the country, with Minneapolis ranking 3rd in the US for having the hardest water. So, what is hard water, and what can you do about it? Read on to find out…
What is Hard Water?
The hardness of water is determined by factoring the number of particles of minerals – namely calcium, magnesium, manganese, and iron. The more particles that are present, the harder the water. While hard water is harmless to ingest, its damage can be seen in plumbing pipes, fixtures, and stains in sinks and tubs. The hardness of water is ranked according to the number of particles present (ranked in GPG, or grains per gallon). Hard water is categorized as anything with a ranking of 7-10.5 GPG. Very hard water (the highest ranking) is rated at 10.5 GPG and higher. Minneapolis averages 15-25 GPG.
Why Minnesota has such hard water
The ground under much of Minnesota contains a very high concentration of limestone – from which calcium comes from. Minnesota and Wisconsin are both notorious for having extremely hard water as a result, and oftentimes require specialty water softeners.
What can be done to combat hard water?
The most efficient thing that a homeowner can do to combat hard water is to install a water softening system. A water softener works to reduce the harsh minerals that are often found in water. Softer water is not only better for the life of your plumbing but is gentler on the skin. Other benefits include:
Plumbing fixtures and pipes don't have crusty appearance and have less corrosion
Reduced amount of soap scum buildup in showers, glass shower doors and in tubs
Longer lasting and more efficiently run appliances
Cleaner, brighter clothes from the washing machine, having used less detergent
Softer feeling skin and smoother hair
Water softening experts in Minneapolis and surrounding metro areas
You are not alone in your fight to combat hard Minnesota water. If you have questions about the quality of your water and how to improve it, call the plumbing experts at Dan's Plumbing and Septic. Residential and commercial services available. Call (763) 434-6814 to talk with us or contact us online to schedule an inspection or water softening system installation.