Sewer Ejector Pumps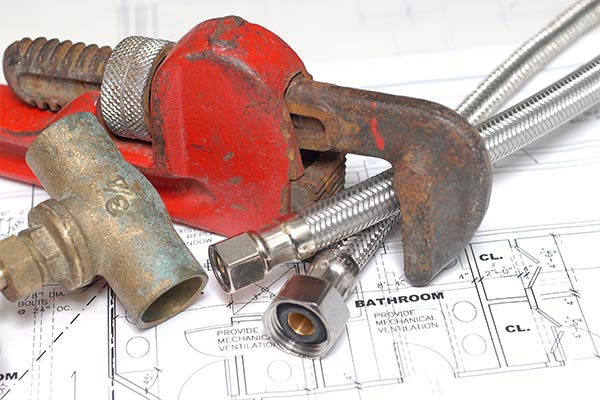 Are you looking for sewer ejector pump service? Dan's Plumbing & Septic has been providing all types of sewer services since way back in 1962! Yes, that's more than 50 years in the business. As you can imagine, we're extremely experienced in all types of sewer ejector pump service and would be happy to come to your home or business and help you in any way that we can. We're able to install, inspect and repair many of the top sewer ejector pump brands including, but not limited to: Everbilt, Liberty Pumps, Bur-Cam, Ridgid, Little Giant, Zoeller, Wayne and many others.
Why Are Sewer Ejector Pumps Used?
Sewage ejector pumps are often used in residential basements or commercial buildings where the main sewage line is higher than the basement plumbing pipes. Imagine a situation where a toilet was located below the main sewer line. A sewer ejector pump helps to elevate the flushed waste so that it can be discharged from the home or commercial property with all of the other waste water.
Tips to Ensure Your Sewer Ejector Pump is Setup Correctly
Your sewer ejector pump is designed to lift wastewater to the level of your main sewer drain. When the pump is working correctly, it pumps water out of an ejector pit until it is almost empty and then turns off until the drainage basin fills again with wastewater. You may begin to have issues with your sewer ejector pump when any of the following occurs:
The ejector pump is not powerful enough for your needs
The sump basin is not adequately sized
The ejector pump is not level
There's no check valve on the drainage lines
The drainage lines are clogged
The drain lines are not adequately sized
The float valve or sensors on the sewer ejector pump aren't working correctly
It's also important to realize that sewer ejector pumps require a vent that goes from the ejector pit to either a separate plumbing vent or your main plumbing vent. If this vent becomes clogged, gases won't be able to escape and your home could begin to develop an odor. The ejector pump vent also helps to maintain sufficient pressure in the ejector basin to ensure the drainage water is flowing in the proper direction.
At Dan's Plumbing & Septic, we also recommend that your ejector pit is sealed with a removable cover. This helps maintain proper pressure in the basin and keeps pests and other debris out of the area and also helps to reduce odors around the ejector pump.
Sewer Ejector Pump Inspections
To ensure your sewer ejector pump is installed and functioning correctly, it's imperative that you have it inspected regularly by a licensed plumbing company. We'll be happy to perform a full inspection of your sewer ejector pump to ensure it is functioning as it should. We'll inspect all pump fittings, look for any leaks or signs of corrosion and also test the functionality of the pump by pouring several gallons of water into the empty basin. Without these periodic inspections, you could be left with a flooded basement due to a malfunctioning sewer ejector pump.
Interested in Having Your Sewer Ejector Pump Inspected or Replaced?
If you think your sewer injector pump isn't functioning properly, or if you'd just interested in scheduling a periodic ejector pump inspection, don't hesitate to reach out to Dan's Plumbing & Septic today by phone at 763-434-6814. We look forward to earning your business.