Bathroom Plumbing Service & Repairs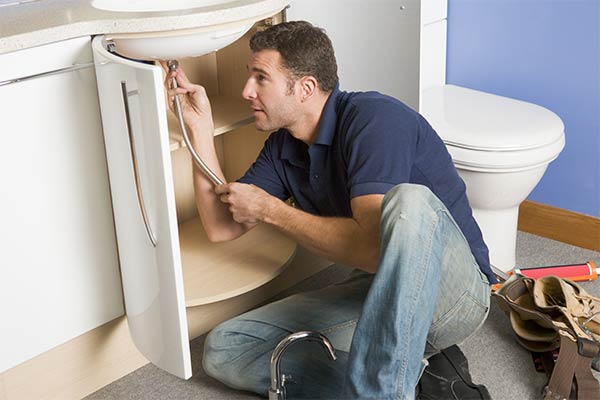 Dan's Plumbing & Septic has provided homeowners with high-quality bathroom plumbing & remodeling for so long now that our longevity can be measured in generations, rather than just years or decades.  Since the 1960s, we have worked hard to establish our business as honest, reliable, and fair.  And the work we do in our valued customers' homes has always been—and will always be—done with utmost respect for the property and with the best that our expertise and experience can offer.
Bathroom plumbing is one of the features of owning a home that we all take for granted.  Of course, life has a way of sending us messages to remind us that we cannot always take such things for granted.  If one or more of your bathrooms has developed a plumbing issue and you live in the Seven County Metro area of Minnesota, contact our team and we will get your bathroom back to normal quickly.
Some common bathroom issues that Dan's Plumbing & Septic can help you with:
Leak detection and repair – Finding the source of a water leak can be tricky. Locating the point of origin of a leak requires experience, as well as the ability to properly and thoroughly fix the leak. For instance, you may discover water damage around your bathroom toilet and conclude that the toilet itself is leaking. In fact, the water damage you have found may be pooling near or under your toilet, but the leak could be from the adjacent tub or from under the bathroom sink, or elsewhere altogether. Once we have found the source of the leak, we will employ our knowledge and experience to seal it tight.
Toilet installation and repair – Installation of a toilet requires an understanding of the complex dynamics of water pressure and containment. Proper installation of a toilet requires experience and training that most homeowners have not had to gain. Therefore, installing a toilet on your own runs the risk of creating water damage. Our team can complete toilet repair in many cases and replacement when necessary.
Faucet and drain repair in bathtubs and showers – It is difficult to fix a faucet or drain while using the usual household tools. Plumbing tools are often needed because of the specificity of the purposes they serve. Even more important than having the right tools, however, is having the knowledge of how to use those tools. If you have a damaged faucet or a drain that is not draining properly, we can save you a great deal of effort, frustration, and the trouble that goes along with the possibility of making the problem worse.
Bathroom Remodeling Services
If your bathroom needs remodeling because of water damage or you are simply looking for an update, Dan's Plumbing & Septic can help.  A core value of Dan's Plumbing & Septic is our commitment to listening to our customers. You will see this quality in every aspect of our work with you, from the simple gathering of information when you contact us with a plumbing or septic problem to interpreting how you would like your bathroom to look after remodeling.
Our Commitment to Our Customers
On most occasions when you have a plumbing problem, you do not have the luxury of waiting and considering your options. You need the help of an expert immediately. When you contact Dan's Plumbing & Septic, you will receive a fast response from an expert plumbing service that is not only capable of fixing the problem correctly but will fix it correctly without overcharging you. We value our place in the community, and that means we value each and every one of our customers. Call us at (763) 434 6814 for more information about our bathroom plumbing and remodeling services.