New Construction Plumbing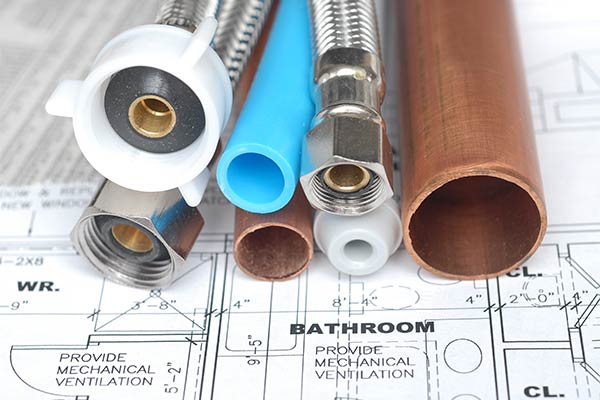 At Dans Plumbing & Septic, we get excited about partnering with those in the Seven County Metro area. If you are looking at building a new construction home or perhaps are remodeling an existing one, we would love to help be a part of this amazing process. No matter what type of construction may be happening, plumbing is an important aspect of every build. With so much engineering and ingenuity during any new construction or remodel, it's nice to know you have a team of plumbing experts on your side. Plumbing and septic systems are an important aspect of any construction or remodeling project. By choosing our professionals here at Dan's Plumbing & Septic, you are choosing a local company that is here to keep your best interests in mind at all times.
Plumbing Installation
When you think about plumbing installation, it can quickly become overwhelming. At Dan's Plumbing & Septic, we have been experts in plumbing and septic systems since 1962. We have seen what works and what does not work. We know how to navigate new systems and reinvent older ones during remodels. Plumbing is made up of two subsystems: pipes that bring freshwater in and pipes that take wastewater out. We have experience in both building plumbing layouts and also working to rearrange existing layouts to fit an ideal remodel. As we plan each move, we'll collaborate with you so that everyone is in complete understanding before we begin an installation. Plumbing installation is an exciting time for everyone and a necessity for any new construction or remodeling project.
Sewer Ejector Pumps
During any new construction or remodeling project, there is a lot of work that goes on behind the scenes regarding plumbing and septic. Navigating the walls, finding correct placement and ensuring that your new or improved sewage system is functioning properly are just a few of the many things we engross ourselves with during new construction and remodeling projects. One of the most important factors to new construction and remodeling is ensuring that your sewage system is draining properly. As we work on your plumbing, we will check to see your needs for a sewer ejector pump. This pump helps to migrate sewage uphill as needed to reach the main sewage lines. Without it doing its job to propel your system, your sewage will quickly build and stay stagnant.
Pressure Zone Breaker/Pressure Valve Breaker
During every new construction or remodeling, we are careful to look for vulnerable areas that may be at risk for backflow. We can utilize a pressure zone/valve breaker to help prevent any backflow of contaminated water coming back into your clean system. This is a preventative device that prevents any "dirty" water from entering the water supply.
From Plumbing Repairs to New Construction Installations
During a remodel, you may not need to replace every single component of your plumbing system. Our plumbers can also work to save you money. We will take a look at your existing problems and help to redirect or repair anything you need. We are also here to help install anything and everything you could need during new construction and remodeling. Whether your toilets and tubs need to be installed or your entire kitchen needs some work, our professionals are here to help with all of your bathroom, kitchen, laundry, appliance and general plumbing service needs.
Ready to get started? Our professionals are here to help take your new construction and remodeling project to the next level. For quality, competitively priced plumbing and septic services, don't waste another day. Call our professionals here at Dan's Plumbing & Septic to learn more information about our new construction and remodeling services. If you live or work in the Seven County Metro area, contact us today at 763-434-6814.