Septic Pumping & Cleaning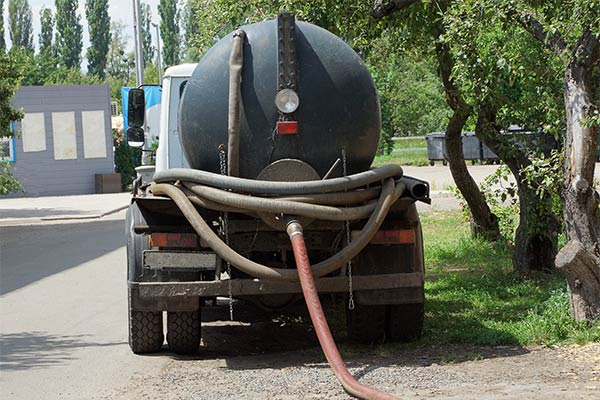 If you're looking for a professional company offering septic pumping and cleaning services, you've come to the right place. Dan's Plumbing & Septic has been providing a full range of sewer pumping services since 1962. We're one of the few companies who have been in business for more than 50 years, which shows our commitment to excellent customer service. We're highly experienced and are more than able to handle any sewer cleaning service you may need. We currently serve the entire seven county metro area of Minnesota, so be sure to give us a call today if you're in need of any type of septic pumping service.
Sewer Pumping & Septic Cleanout Services
No one likes to think about the prospect of sewer cleaning. It's a messy, smelly and time-consuming job, but unfortunately it has to be done. If you don't properly maintain your septic tank by having it pumped out regularly before it becomes overfull, you could be left with a very expensive and unpleasant situation. Unfortunately, there are a number of companies who may not perform sewer pumping and cleaning to our high standards here at Dan's Plumbing & Septic.
At Dan's Plumbing & Septic, we have extensive experience with handling commercial and residential septic pumping jobs of all sizes. Remember that we've been in the sewer cleaning and pumping industry for decades, which is why we should be your first call whenever you need any type of work performed on your septic system.
What to Expect for a Typical Septic Cleaning Service Call
When you give our office a call, we'll happily schedule one of our expert technicians to come to your home or commercial property to perform a septic pumping service. Below is some general information about what you can expert before and during a septic cleaning service call:
When you setup an appointment with Dan's Plumbing & Septic, you can choose to be present during the service call if you would like. If not, we can happily perform the septic pumping service while you are not at home.
We ask our customers to remove any vehicles from the driveway as well as the street that borders the property.
After we arrive, we will begin performing any agreed upon services. Should you have any questions, feel free to discuss these with one of our technicians. It's always our goal to keep you informed throughout the entire process. We'll promptly bring up any issues we find during our service and will leave an invoice with several different options for payment.
Keep in mind that Minnesota state law requires that all septic cleaning/pumping is performed through a manhole. It's impossible to provide a proper level of pumping through the vent stack alone.
Importance of Septic Maintenance
Not only do we offer septic cleaning/pumping, but we also offer septic maintenance as well. This includes but is not limited to the following:
Replacing baffles
Replacing lift station pumps
Install or replace risers
Install of replace manholes
Septic maintenance is extremely important as replacing your entire septic system is extremely expensive and disruptive to your property.
Schedule a Sewer Pumping Service Today
If you're interested in learning more about our sewer cleaning/pumping services, don't hesitate to reach out to our team today. Dan's Plumbing & Septic offers competitive pricing and we always do our best to respond to emergencies as quickly as possible. To schedule a septic pumping service, give us a call today at 763-434-6814.