Kitchen Plumbing & Remodeling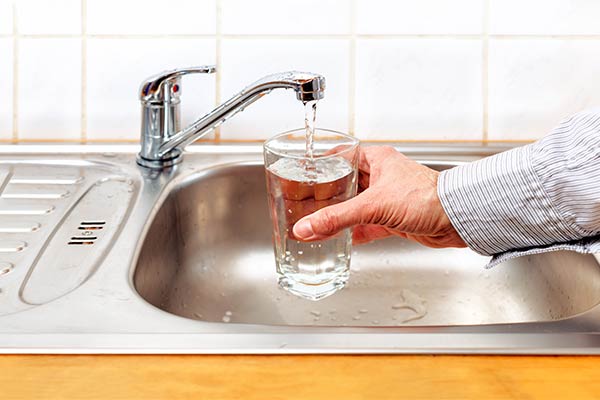 There is a lot that goes into a kitchen remodel. While choosing the right countertops, backsplash and cabinets may be at the top of your list, don't underestimate the importance of professional kitchen plumbing. At Dans Plumbing & Septic, we believe that your kitchen plumbing is one of the most critical parts of your remodeling process. So much can go wrong with your kitchen remodel if the plumbing aspect of the project isn't handled by plumbing experts.
Professional Sink & Dishwasher Plumbing Services
Are you ready to get that new farmhouse sink installed in your new kitchen? Did you just come home with your new energy efficient dishwasher? The thought of using these new kitchen appliances may be exciting, but they first need to be professionally installed by our trusted plumbing team at Dans Plumbing & Septic. In order to maximize these new kitchen appliances, they must be first installed by professional plumbers. With a strong focus on the finer details, our staff will make sure that your new sink and dishwasher are installed perfectly. We're here to help with all of your appliance plumbing installation needs.
Plumbing Relocation in Your Kitchen
With many kitchen remodels, part of the project may be to better utilize the space within your kitchen. This may mean that some of the plumbing in your kitchen needs to be properly relocated so that the kitchen space can be fully maximized. While relocating the plumbing in your kitchen may seem overwhelming, it doesn't have to be, thanks to our dedicated team at Dans Plumbing & Septic. We can handle the process of moving around plumbing pipes and drain lines. The point of a kitchen remodel is for you to be completely thrilled with the finished look of your revitalized kitchen. If that means that your sink, refrigerator or dishwasher needs to be rearranged, then so be it! All that our staff asks is that you include us in your kitchen remodeling process early, so that we can make sure the plumbing relocation is handled correctly from the very beginning. It's much easier to handle the relocation when we're aware of the needs early on in the renovation. From there, our plumbing professionals can handle the rest to help turn your kitchen remodeling dreams into a reality.
Garbage Disposal Installation
Adding a garbage disposal to your kitchen may seem like just a minor upgrade, but it surely is one that you will enjoy. To ensure that kitchen drain clogs or garbage disposal backups do not occur, it's important to let our team of plumbing experts at Dans Plumbing & Septic handle your garbage disposal installation needs. Our staff is here to help you determine the best suited garbage disposal for your remodel, as well as your budget. Our plumbing installation team will work to ensure that your garbage disposal is seamlessly connected to the power source as well as your plumbing system. From there, your new garbage disposal will be ready to go!
At Dans Plumbing & Septic, we take pride in being one of the oldest plumbing companies in the Seven County Metro area. Dating back to 1962, our plumbing team has been providing high quality and affordable plumbing services to our clients. So, if you are in the process or are about to begin your kitchen remodel, choose our dedicated plumbing crew to handle all of your kitchen plumbing needs. From appliance installation to plumbing relocation, we'll get this project done in a timely manner. To set up an appointment or to learn more about our plumbing staff, give Dan's Plumbing & Septic a call today at (763) 434-6814 and get on our schedule soon!