Laundry Tub Installation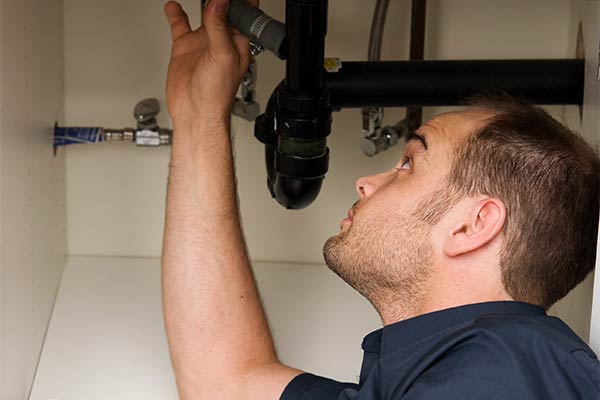 Are you looking to add additional functionality to your laundry room? If so, a laundry tub is a great way to add versatility to help you handle delicate items, soak stained clothing, or even bathe your pets. A spacious laundry sink can truly make your laundry chores that much easier!
At Dan's Plumbing & Septic, we offer laundry tub installation to help you add that laundry sink you've always wanted. It's important when deciding on a local plumbing company that you choose one with experience to ensure the project goes without problems. At Dan's Plumbing & Septic, we've been in the industry since 1962. We've always been a family owned business whose sole focus is to handle all of your plumbing and septic needs, including laundry tub installation.
Benefits of Adding a Laundry Tub to Your Laundry Room
Below are just a few of the many benefits of adding a laundry tub to your laundry room:
Presoaking and Hand Washing – A utility sink is a great place to presoak soiled clothing or hand wash delicate items which aren't able to be washed in a standard washing machine. Without a laundry tub, you're likely forced to wash these items in your kitchen sink or bathtub, neither of which are very convenient.
Wash Pets – Have you fallen off on your job of keeping your pets clean? If so, we understand! Washing pets is difficult, which is why a utility sink can be a big help! Stop leaving behind a mess or hair and other dirt in your bathtub and instead use your laundry tub to keep your pets clean!
Water Plants – Because most laundry tubs are extremely deep, they're great for keeping all your houseplants watered. Most kitchen sinks aren't deep enough to properly water some houseplants, which is solved by most utility sinks.
Cleaning Large Pots & Pans – Unless you have an extremely large kitchen sink, cleaning large pots and pans can be quite difficult. A utility sink allows you to clean the largest of pots, pans and kitchen utensils.
Great for Rinsing – Whether it's washing off garden tools, cleaning up after a messy art session with the kids, or soaking mud caked clothes, a laundry tub is a great way to bring added versatility and convenience to your laundry arsenal!
Expert Laundry Tub Installation
At Dan's Plumbing & Septic, we've been a fixture in the community for decades. We currently provide our plumbing services to residents in and around the seven county metro area of Minnesota. All of our technicians are highly trained to ensure they're able to provide the highest level of service to our most valuable assets, our customers. Throughout the entire laundry tub installation process, we'll be completely upfront and transparent with you about any issues that come up to ensure you understand how the project is progressing. We've helped countless homeowners and commercial property owners in the area with adding a laundry tub.
Dan's Plumbing & Septic is fully bonded, licensed and insured so you can rest easy knowing that when we begin work on a project, it won't be deemed finished until you're 100% satisfied. This is the mantra we've chosen to run our business by since way back in 1962!
Contact Dan's Plumbing & Septic Today for More Information About Adding a Laundry Tub
If you're looking to add additional versatility to your laundry room, don't discount the many benefits of a laundry tub. To learn more about whether your home or commercial property can support a new laundry tub, don't hesitate to reach out to our team today by phone at 763-434-6814.