Plumbing Installation & Replacement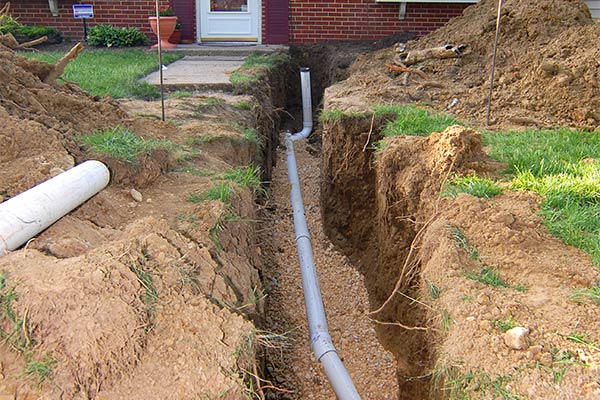 At Dan's Plumbing & Septic, plumbing installation and replacement is a large part of what we do. Since the early 1960s, we have been serving our Seven County Metro area with quality plumbing solutions and competitively priced services. So, whether you are needing an entirely new plumbing system installed or searching for a trusted company for plumbing replacement, Dan's Plumbing & Septic is the right plumbing contractor to call.
Plumbing Services
If you are looking for quality plumbing installation services, you need to find a company that pays attention to detail and understands the importance of proper installation. Is a sewer ejector pump needed to move sewage out of your pipes properly?  Do you need any pressure valve breakers to prevent any backflow of contaminated water from occurring? During plumbing installation, are your drainpipes sloped to a minimum of ¼-inch per foot but a maximum of three inches per foot or vertical so that the drain does not clog? Not only are there basic plumbing standards for every property, but there are many factors that weigh into making the right decisions when it comes time to install a new plumbing system or replace an existing one.
Toilet & Tub Installation
There is always something exciting about installing new toilets and tubs. Toilet installation and repair can be labor intensive and quite messy if not done correctly. Don't risk a DIY job when a professional can do it flawlessly every single time. At Dan's Plumbing & Septic, we have almost 60 years of experience in toilet and tub installation.  Our system is methodical, and our procedure aims for perfection on every single job, so the end result is always a proper, well running toilet or tub. With every toilet we install, we are checking to ensure a strong seal and creating the correct pressure for your toilet. If the pressure is low or too high it can stress your entire plumbing system. The same can be said for your whirlpool or even regular bathtub or sink installation. Small parts not installed correctly can easily fail. A dripping faucet, a slow drain, or low pressure can all cause issues down the line. All of these components and many more attribute to a quality toilet or tub installation by an experienced and licensed plumber.
New Construction & Remodeling
We receive many phone calls regarding plumbing installation and replacement for new construction and remodeling jobs. If you are building something from the ground up, don't you want it to be done right the first time? Plumbing plays a large role in the function of any home or business. Without proper plumbing, your new construction or remodeling job can result in costly repairs and devastating losses. Choosing a plumbing installation company that has knowledge, experience and a good reputation is crucial during any build.
Appliance Installation
As with any plumbing installation or replacement project, it's important to have a plumbing company with finesse. After an entire plumbing replacement project, isn't it nice to know that your appliances are installed correctly, too? Whether this is your only need or just a part of your project, Dan's Plumbing & Septic is here for all of your appliance installation needs. Washers, dryers, refrigerators, and sinks are all simple examples of appliance installation projects that should be done by a licensed plumber. Anytime you are hooking up water to an appliance, you can put your property at risk if it's not done correctly. Appliance installation with Dan's Plumbing & Septic ensures that everything is going to properly be installed, giving you comfort and peace of mind every time you are using that appliance.
Ready to get started? For more information about our plumbing installation & replacement services in the Seven County Metro area, reach out to us today. Call your licensed plumbing professionals today here at Dans Plumbing & Septic. Contact our team today at (763) 434-6814.