Appliance Installation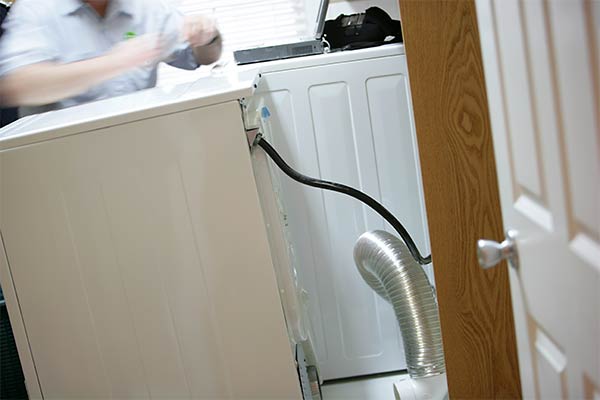 The appliances in our homes provide us with important functions and make our lives easier. Dan's Plumbing & Septic can install a variety of appliances in your home that need to be connected to a gas or water line. These installations can be simple, but it is always advisable to have a professional complete the installation so that if anything goes wrong or is problematic, it can be fixed quickly and safely, protecting your home from any potential damage. We typically install the following appliances in newly built homes or replace them in existing homes:
Washing machines and dryers
Dishwashers
Refrigerators
Gas cooktop or range
Sinks and faucets in kitchen and/or bathrooms
Toilets
Water Heater installation and repair
Benefits of Hiring a Plumber for Appliance Installation
One question we often get asked is about whether these appliance installations can be done by a homeowner. The answer to this is a bit complicated. Appliance installation that involves a water or gas line involves specific tools and if you do not know exactly what you are doing, you run the risk of damaging your water or gas line, which can cause you significant problems, damage and can cost you much more than paying for professional appliance installation. Hiring a professional plumber for this job can ensure that the appliances are installed correctly, which can extend the life of the appliance and actually prevent future repairs from being needed. A plumber can also install new plumbing and wiring when necessary. Appliance installation does not cost much and is a sound investment in your home.
New appliances can make a huge difference in your home. They improve your home's overall resale value, can lower water and gas bills because of increased efficiency, and are safer than older and potentially damaged appliances. They are easier to use and clean and often do a better job and may have additional features for ease of use. They can also give your kitchen and bathrooms an updated new look.
Experienced Plumber Serving the Seven County Metro area of Minnesota
The team at Dan's Plumbing & Septic has extensive experience installing appliances that are connected to a gas or water line. We offer competitive pricing and no surprises, no hidden fees or unexpected costs. In fact, we will communicate with you clearly about the job we are hired to do, about the timeframe in which we expect to complete it, and the price that we will charge. We will respond to your appliance installation request quickly, usually within just a matter of days. Our team is professional, courteous and prompt. We are so appreciative of our community and our customers and strive to ensure that our work always meets or exceeds customer expectations.
The last thing that you want to find with a new appliance is that there is a problem connecting it to the water or gas line. Water and gas line problems can cause serious damage in your home. Hiring a reputable plumber to install your new appliance(s) will ensure that the installation will be done correctly, the first time. Our crew has been in business for more than fifty years and is fully licensed and insured and has a Minnesota State Plumbing Contractor License. We offer full plumbing services, and repair, new construction, remodel, and small commercial construction. We always communicate clearly so that our customers understand the process we will follow.
Professional Appliance Installation in MN
If you have an appliance (or a set of appliances) that you would like installed in your home, call the team at Dan's Plumbing & Septic at 763-434-6814 for more information or to schedule a time!