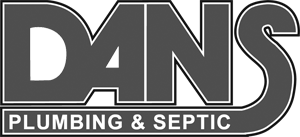 If you are in the Seven County Metro of Minnesota and you are sick of trying to find a reliable and affordable plumber that you can count on when you need them, your search can finally end. Our team at Dan's Plumbing & Septic has been providing reliable plumbing help in this area dating all the way back to 1962. Once you give us a try, you'll be asking yourself why it took you so long to choose us in the first place!
Steady Focus On Our Customers
One thing that has been consistent about our plumbing staff over the years is our steady focus on our customers. Afterall, we would not be a successful plumbing company without our customers. So, each day that we provide plumbing services to the Seven County Metro area, we make sure that we continue to remain focused on the needs of our customers at all times. We are a family owned and operated plumbing company, and we truly treat our clients just like they are part of the family as well.
Affordable Plumbing Assistance
Dealing with minor plumbing issues? Need to install a new sink, bathtub, toilet, etc.? Going through a home renovation where plumbing will need to be moved? No matter if your plumbing needs are big or small, you can count on our staff to be there for you every step of the way. We can handle your plumbing needs in an emergency situation or a planned one. The best part for our clients is that they get to tap into our decades of experience, high quality tools and high levels of knowledge at a very affordable price. We know that it can be a stressful time when you are in need of plumbing help, and we believe that our affordable plumbing assistance will help reduce the stress that you find yourselves in.
Common Plumbing Help
Our clients reach out to us for all sorts of plumbing repairs and needs, but the most common help we provide our clients in the Seven County Metro area include the following:
● Bathroom Plumbing Installation and Repairs
● Kitchen Plumbing Installation and Repairs
● Garbage Disposal Installation
● Appliance Gas & Water Lines
● Laundry Tub Installation
● New Construction Plumbing
● Water Heaters Installation and Repairs
There's no need to search for another plumber in the Seven County Metro area of Minnesota now that you know about our dedicated team at Dan's Plumbing & Septic. To schedule reliable and affordable plumbing help, reach out to our expert plumbers today at (763) 434-6814.