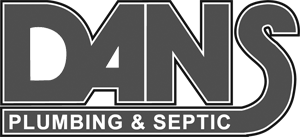 When your residential or commercial property is in need of some plumbing repairs, it's usually time sensitive. The last thing that you want to deal with is a nonresponsive plumbing company that doesn't prioritize your needs. If you are looking for a reliable and affordable plumbing company near you in Minneapolis, MN, look no further than Dan's Plumbing & Septic. We are a full-service plumbing company that can handle any of your plumbing needs.
There are a lot of plumbing companies near you in Minneapolis, MN to choose from. The multitude of options makes it difficult to pick the right plumbing company for you. In the plumbing industry, experience goes a long way. At Dan's Plumbing & Septic, we've been providing plumbing services dating back to the 1960's. Through this experience, we've been able to master all of the plumbing repairs and services that our clients commonly call us for. By choosing to work with our experienced plumbers, you'll be able to rest easy knowing that we will get your plumbing repairs completed correctly the first time around. Whether your plumbing repair is big or small, we've got you covered every step of the way.
Common Plumbing Repairs Handled
Thanks to our past experience, we offer a very wide range of plumbing repair services to our clients. Some of the common plumbing repairs that our team at Dan's Plumbing & Septic handles include:
● Faucet & Sink Repairs
● Dishwasher Installation
● Garbage Disposal Repairs & Installation
● Toilet Repairs & Installation
● Bathtub/Shower Faucet & Drain Repairs
● Laundry Faucet & Drain Repair
● Water Heater Repairs & Installation
● Sump Pump Repairs & Installation
● Sewage Pump Repairs & Installation
● Leak Repairs
● Garden Hose Repairs & Installation
● Many More!
Commercial Plumbing Company Minneapolis
At Dan's Plumbing & Septic, we do not limit our services to just residential clients. We proudly serve both residential and commercial clients with all of their plumbing repair needs. If you own a commercial property and need assistance with your floor or wall hung toilets, urinals, flushometers, commercial sinks, water heaters, etc., count on our commercial plumbing team to get your repairs completed in a timely fashion. With every project we take on, we go the extra mile to educate our clients on the care and maintenance needs of their plumbing system.
If you are a residential or commercial property owner in Minneapolis, MN and you are trying to find a reputable plumbing company near you, Dan's Plumbing & Septic should be your top choice. To learn more about our plumbing services, give us a call today at (763) 434-6814.