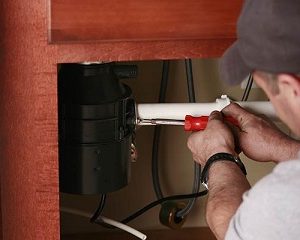 Since 1962, our team at Dan's Plumbing & Septic has placed a strong emphasis on their business of plumbing installation services. Whether that is full plumbing throughout a home, commercial plumbing installation or appliance installation, our experienced plumbing professionals are what sets us apart from our plumbing competitors around Minnesota.
As a family-owned business, our clients are more than just a number to us. We are committed to developing a strong relationship with our clients so that whenever plumbing installation or repairs are needed, we're the team that they call every single time. In addition to our customer service, we hold a wide range of licenses and certifications as well to ensure that we are providing our customers with the best plumbing installation service possible. Some of the characteristics that contribute to our high level of plumbing service include the following:
● Education – If interested, we love educating our customers on proper plumbing care and maintenance to ensure that they maximize the life of their plumbing and appliances.
● Please Experience – A big part of our customer service focus is on the actual experience our clients have with our plumbing installation professionals. You'll experience a clean environment and friendly crew when our team shows up at your property.
● Emergency Response – If there's an emergency need, our plumbing team is available to quickly respond to an emergency situation.
● Honest Pricing – What you see is what you get when it comes to the cost of our plumbing installation services. There are no hidden costs or fees at Dan's Plumbing & Septic.
Common Plumbing Installations
Plumbing installation should always be left to the professionals. Making a mistake during the installation can end up costing your property significant damage. So, have a little peace of mind by letting our plumbing installation professionals handle all of your plumbing needs. Some of the common plumbing installation jobs that we get called for include:
● Toilet Installation
● Whirlpool Tub Installation
● Garbage Disposal Installation
● Laundry Tub Installation
● Water Heater Installation
● Plumbing Replacement
● Much More!
If your residential, commercial or industrial property in Minnesota is in need of plumbing installation services, there is no better team to partner with than Dan's Plumbing & Septic. Our experienced plumbing installation professionals can handle any job you throw our way. To learn more about our plumbing installation services and high level of customer service, reach out to our plumbing experts today by calling (763) 434-6814.