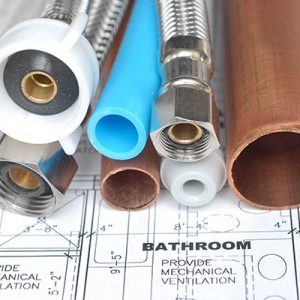 Most of the time when you need a plumber, you need that plumber's help immediately. Plumbing issues are generally not ones to wait to resolve. So, it is important to find a local plumbing service that can respond to your need both quickly and reliably. The team at Dan's Plumbing & Septic has many years of experience serving residents and business owners in Minneapolis, Minnesota. We can complete a wide variety of professional plumbing services and ensure that your home or business is protected from water damage or additional plumbing issues.
Common Plumbing Services
● Faucet and sink drain repair for bathrooms, kitchens and bar areas
● Dishwasher installation and repair
● Shower and bath faucet and drain repair for showers and tubs
● Toilet repair and installation
● Laundry area faucet repair and/or replacement
● Water heater repair and replacement
● Leak detection (we can assess your hot and cold water pipes as well as your sanitary/waste pipes)
● Installation of an outside garden hose bib
● Sump pump installation and repair
● Sewage pump installation and repair
Water is one of the things that makes your house function well and it makes our lives easier and more comfortable. Water allows us to clean ourselves, our dishes, our clothes and wash and prepare food, just to name a few things. When a faucet, appliance, drain or pipe is not working properly, you run the risk of water damage, which can cost thousands of dollars and intense stress. Having a professional plumber able to check out problems early and give you an honest assessment of the situation is critical to protecting your home. After all, most homeowners do not have professional plumbing experience.
Plumbing Services in Minneapolis, MN
When you partner with Dan's Plumbing & Septic, you can feel confident knowing that our team will give you an honest opinion of your plumbing issue and our recommendation for repairing it. We will always try to repair, if at all possible, before recommending a replacement. We understand financial constraints and the stress of an unexpected home repair, so we work to be honest, reliable, timely and professional with no hidden costs.
If you live in the Minneapolis area and are looking for a plumber, contact us at Dan's Plumbing & Septic at 763-434-6814 to schedule an appointment. We have a plumbing contractor license with the City of Minneapolis and the State of Minnesota and are fully licensed, insured and bonded.