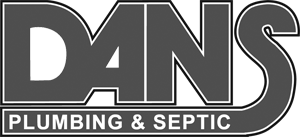 Dan's Plumbing & Septic is a family owned, local plumbing company that serves the entire Minneapolis and St. Paul area. We have been in business for more than five decades and have stayed in business because we have established a reputation for honesty, hard work, high quality and professional customer service and fast response time. We have developed many close relationships with our clients built on trust and honesty.
Trusted Plumber In Minneapolis/St. Paul
Our core values are important to us and are a cornerstone of business. These values include giving every single customer a clean and friendly experience when we take a service call, offering education and information about your plumbing system so that you understand what we are recommending. We also make sure that we are available quickly for emergencies – plumbing issues require quick action and we ask our clients to call us as soon as they notice a problem, so we promise to respond just as quickly. Finally, we do not charge hidden fees on our bills. You will understand everything you pay for.
Our plumbing services include many of the issues you might think of first when you think of a plumber – toilet repair, leak detection and repair, kitchen or bathroom sink problems and issues with your bathroom shower or tub. Yes, we can fix those things! However, we can also install a wide variety of new appliances for you, ensuring that the components are correctly hooked up to your water or gas line to prevent leaks and water damage. This includes dishwashers, refrigerators, washing machines, gas cooktop/range, garbage disposals, water heaters, sinks, toilets and tubs. We also can complete the plumbing for new construction and have experience with both commercial and residential customers. Our general plumbing services are unmatched in the Twin Cities area.
Protect Your Home From The Potential For Water Damage
Plumbing is one of those services where a professional is truly necessary. The potential for water damage is not something to risk on your property in any scenario. When you partner with our team at Dan's Plumbing & Septic, you can be confident that your problem will be fixed quickly, and you will pay a reasonable price for the work. Your home (or business) is one of your most important investments. Dan's Plumbing & Septic can take care of all of your plumbing needs. Give us a call at 763-434-6814 to schedule a service call today!