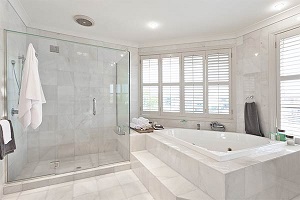 We use the plumbing system in our homes multiple times a day, especially in our kitchen and bathrooms. Every time we wash our hands, flush a toilet, cook and clean we use water. This water must travel through the pipes in our home. When our plumbing system is working well, we do not need to give it much thought, but when there is a problem, that is another story. A sudden plumbing problem can mean a leak that causes water damage to your ceiling/flooring, a flooded toilet or tub in the bathroom or a busted pipe under your kitchen sink. Any of these issues are cause for concern and require immediate professional help. Dan's Plumbing & Septic can help you with a plumbing emergency or routine plumbing maintenance.
High Quality Plumbing Services In Anoka County MN
Dan's Plumbing & Septic can complete all kinds of repair and maintenance for your home in Anoka County. Our kitchen and bathroom repairs include:
Leak detection and repair: Our staff has the experience to find a leak in your bathroom or kitchen and complete the repair and seal it so that it does not cause you any additional problems. Leaks can come from a sink, a tub, a toilet, refrigerator, dishwasher or kitchen sink.
Appliance installation and repair: We can install a garbage disposal in your kitchen and can also install and repair a toilet in your bathroom. When you hire us for installation and repair, you can be confident that the job will be done right the first time.
Sink, faucet and drain repair: The faucets and drains in your kitchen and bathroom can get backed up and require repair. It is important that you hire a professional for this type of job because it can get more complicated than you expect very quickly.
Remodeling Projects: In addition to plumbing repair projects, we can also work with you to remodel areas of your kitchen and bathroom, ensuring that all of the plumbing is working normally.
Licensed And Insured Plumber In MN
Dan's Plumbing & Septic is Fully Licensed, Bonded, & Insured and holds our Minnesota State Plumbing Contractor License. We have been serving homeowners and business owners in Anoka County, MN for decades and offer plumbing maintenance, repair and remodeling. Our technicians can help you with any type of project, large or small and residential or commercial. For more information or to speak with a member of our team to schedule service, give us a call at 763-434-6814.