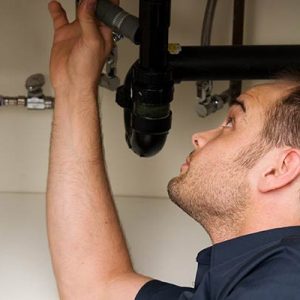 Dan's Plumbing & Septic has the experience and expertise to keep the plumbing in your home in excellent working order. Plumbing tends to be one of those aspects of home ownership that we do not think much about until a problem arises. If you discover a problem with your plumbing, such as a clogged toilet, a malfunctioning garbage disposal, or a dishwasher that has just died, we can help you quickly with our repair and/or replacement services.
The concept of plumbing is simple enough as houses are plumbed to ensure that clean, fresh water is available on demand and waste water can be moved out and away from your home. So, while the concept is simple, the actual tasks associated with ensuring that it all works as designed can be complicated. That is why we hear so frequently from homeowners who have attempted one or another plumbing project that they simply could not complete the tasks confidently.
Experienced Local Plumber in St Paul, MN
If you learn the specific skills to replace a leaking pipe that is hidden behind a bathroom wall, not only do you have to learn the skills to fix the leak, you may also have to learn some extensive skills in carpentry. When you work with our team, you do not have to worry about ever getting in over your head. We will be able to accurately assess the extent of the work necessary to fix your home's plumbing issue.
Residential Plumber in St Paul
Our plumbing services are comprehensive. From dripping faucets to replacing entire septic systems, we have you covered. There is nothing about the world of plumbing, plumbing repair, and septic systems that we cannot handle. Our residential plumbing services include faucet and sink drain repair, dishwasher and garbage disposal installation and repair, toilet installation, sump pump and sewage pump installation and repair and much more. We also take pride in helping our customers understand what they can do to keep their plumbing systems in good shape. The last thing we want is for customers to develop major plumbing problems, and if they can be avoided with routine maintenance, we have done our job.
We also know that, even those people who go to great lengths to keep their plumbing systems in perfect working order can have a run of bad luck and discover a major malfunction. When something goes horribly wrong with a water line or if a toilet leaks while you are on vacation, you can count on Dan's Plumbing & Septic to provide the service you need quickly and affordably. Call us at (763) 434-6814 and we'll be glad to help you.