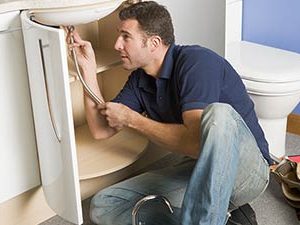 Many of the indoor conveniences we enjoy are due or at least connected to modern plumbing. We are fortunate to live in an age when it is, for most people in the United States, almost unheard of to have an interruption of clean water service. Modern plumbing can be taken for granted because modern plumbers have worked very hard to make plumbing systems as free of fault and weakness as they can be. And, truth be told, few systems associated with modern convenience are more reliable than plumbing systems. Dan's Plumbing & Septic offers reliable, responsive and professional plumbing installation and repair services for clients all over Anoka County.
General Plumbing Services Anoka County
Modern plumbing delivers clean water to homes, and it moves wastewater produced in homes to facilities that process it for continued use. The fact that the vast majority of people in the United States can assume that their homes will have clean, clear running water is a testament to the development of plumbing technology. Still, even the most dependable systems will occasionally fail and require repair or replacement, and that's when Dan's Plumbing can help. We have worked hard to make ourselves experts in residential plumbing services in the Anoka County Area.
A common issue experienced by homeowners is the mysterious leak. You may see evidence of a leak in one place, and do your best to plug it up, thinking you have it figured out, only to find that water is still dripping and/or pooling as it had been before. Leaks are, by nature and definition, hard to detect. Many of them require the kind of experience in plumbing that our staff can bring. Even if a homeowner is able to identify the location of a leak, it is likely to be in a place that is difficult to reach without the proper training, and if reachable, the fix may require tools and other materials that most homeowners do not have. Dan's Plumbing & Septic has the skills, experience and tools to do the job right, the first time.
Reliable Plumbing Services In Anoka County MN
Not all plumbing jobs are about repairs, of course. If you live in Anoka County and you are looking to upgrade an appliance, such as a garbage disposal, a laundry tub, or even a whirlpool tub, we have the experience and expertise to complete the installation in a timely manner and with competitive pricing. Whether you are in need of a service to install a new item or repair a plumbing appliance, Dan's Plumbing & Septic can help. Call us at (763) 434-6814 to schedule service