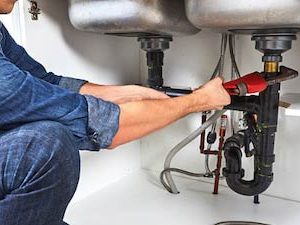 Clean and safe water is a fundamental necessity for every household and business. If you're looking to enhance the quality of your water supply, Dan's Plumbing and Septic in Minnesota is your trusted partner for professional water purification system installation. Our commitment to excellence and years of experience make us the go-to choice for ensuring the purity of your water.
Water purification systems play a crucial role in removing contaminants, impurities, and pollutants from your water source, ensuring that you and your loved ones have access to safe and healthy drinking water. Whether you're concerned about the presence of minerals, sediment, bacteria, or chemicals, a water purification system can provide you with peace of mind by delivering clean, great-tasting water straight from your tap.
Customized solutions: At Dan's Plumbing and Septic, we understand that every property has unique water quality challenges. That's why we offer personalized water purification solutions tailored to your specific needs. Our experienced technicians will assess your water supply, discuss your concerns, and recommend the most suitable purification system for your home or business. From whole-house systems to point-of-use filters, we have the expertise to install a solution that fits seamlessly into your lifestyle.
Professional installation: Proper installation is key to ensuring the effectiveness and longevity of your water purification system. Our skilled team at Dan's Plumbing and Septic is well-versed in the intricacies of water purification technology. We handle the installation process with precision and attention to detail, guaranteeing that your system functions optimally from day one. Our commitment to quality extends beyond installation – we provide thorough guidance on maintenance and usage, empowering you to make the most of your investment.
Health and well-being: Investing in a water purification system goes beyond convenience – it's an investment in your health and the well-being of your family. By eliminating harmful contaminants and improving water taste and odor, you can enjoy the benefits of hydration without worrying about potential health risks. Clean water contributes to overall wellness, making it an invaluable addition to your home.
When it comes to water purification system installation in Minnesota, Dan's Plumbing and Septic stands as your trusted partner. Our dedication to excellence, commitment to personalized solutions, and unwavering focus on customer satisfaction make us the go-to choice for enhancing your water quality. Experience the difference of working with professionals who prioritize your well-being and the quality of your water supply. Contact us today to schedule a consultation and take the first step toward elevating your water quality to new heights.