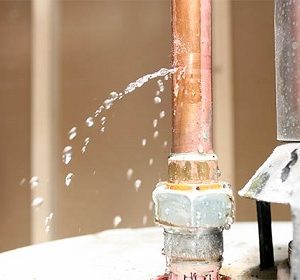 Blaine, MN is no stranger to septic and plumbing issues. Your water piping lines are naturally more vulnerable to the effects of our weather here in Blaine, MN. With constant freezing and thawing, ground movement can cause your water line to be more susceptible to problems. At Dan's Plumbing & Septic, we are here to help you with all of your water pipe repair and replacement needs. If you live in Blaine, MN and are searching for honest plumber that can affordable address your water pipe repair or replacement needs in a timely fashion, Dan's Plumbing & Septic is here to help.
Warning Signs for Water Pipe Problems
At Dan's Plumbing & Septic, we have been serving the Blaine, MN community since the 1960s. We have deep knowledge and understanding of your water pipe system and aim to give our customers the highest quality service at the most affordable price. One of the many reasons your water pipes need more extensive repairs or even full replacements can be due to missing the first signs and symptoms. Knowing when to call our experts can save you both time and money in the long run. In most Blaine, MN homes, your water comes through a single water line. So, if you begin to notice problems, it's time to give us a call. Some of the first signs for water pipe issues include a discoloration of water, a decrease in water pressure, a consistently wet area of the yard or you simply notice blunt trauma done to your water line. When these problems begin to occur, our experts can handle it from there.
Water Pipe Repair and Replacement
When you call for suspected water pipe issues, our experts here will do a thorough inspection. We will diagnose any water line problems and then provide you with an estimate for your efficient, cost-effective repair or replacement. We do everything in our power to reserve the cleanliness of your property and take every precaution to be as non-invasive as possible. Everything we do is aimed to give you quality solutions while saving you both time and money. Our water line repairs and replacements can typically be done within one day or less. Every job we do is done in a timely fashion while also giving each of our customers a friendly experience and educating our customers on the care and maintenance of their systems.
If you are experiencing water pipe issues, don't wait another day. For all of your water pipe repair and replacement services in Blaine, MN, call Dan's Plumbing & Septic. For more information about our services or to make an appointment, give us a call today at 763-434-6814.