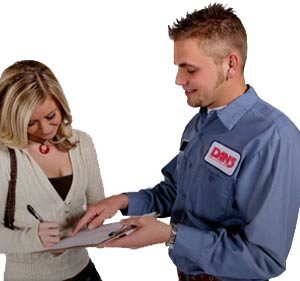 Dan's Plumbing & Septic offers affordable water heater repair and replacement in Minneapolis, MN. We have earned our reputation for excellent service by treating our customers well, offering competitive pricing, and above all performing repair and replacement services with professional expertise and honesty. It is safe to say that every homeowner understands what it means to feel stress when one of the fundamental components of their homes begins to fail. Modern life has developed to such a degree that our water heaters are essential to the functioning of our homes. We rely on heated water for a great many aspects of life, and when our water heater begins to be unable to complete its job, it is natural to want the problem fixed, and fast. We understand. Give us a call today and we will get it taken care of ASAP.
Minneapolis Water Heater Repair and Replacement
Our knowledge of water heaters allows us to determine whether the problem can be rectified by repairing your water heater or whether it will be necessary to replace your old water heater with a new one. And we have the experience to repair virtually any kind of water heater. We have expertise in repairing:
● Atmospheric/gravity vent water heaters
● Electric water heaters
● Instantaneous water heaters
● Power vent water heaters
Many homeowners, when they discover a problem with their water heater, will assume that the problem spells disaster and that it will cost an arm and a leg to replace it. However, reality is often less severe. What appears to many to be a fatal flaw in their water heater may, in fact, be repairable. If we determine that your water heater can be fixed at a lower cost than replacing it, that is ALWAYS how we will recommend proceeding. If our technician can fix your water heater and feels confident that its longevity warrants repair over replacement, it becomes an easy recommendation to make.
Affordable Water Heater Repair and Replacement
Even if your water heater has failed and is beyond repair, replacing it with a new one does not have to be as painful as many customers think. We can make recommendations that will allow you to choose a new water heater that meets the needs of your home without costing too much. Water heaters are certainly more sophisticated these days than they were long ago when homes were first equipped with the ability to provide instantly heated water. Most homeowners do not have the training or confidence to identify the problem and repair it adequately. But Dan's Plumbing & Septic does, and we would be happy to help you. If you live in Minneapolis, call us at (763) 434 6814 to schedule a time for our crew to come take a look at your water heater.