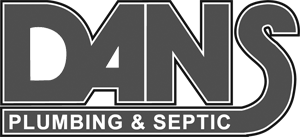 With so many things that can go wrong in a home, it is no surprise that some homeowners do not know whether their septic system has a sewer ejector pump. However, if your septic system develops a problem, you will likely become very knowledgeable very quickly about your septic system. In addition, if the problem that develops has to do with your sewer ejector pump, you will want it to be fixed as quickly as possible. A sewer ejector pump's function is self-explanatory, and when sewage cannot be ejected properly (or at all), it will need to be repaired or replaced as soon as possible.
Common Problems with a Sewer Ejector Pump
Below are some of the more common issues that occur with sewer ejector pumps:
● The pump itself is not level, which means that it cannot accurately sense that ejection of sewage is needed.
● The pump has lost power as a result of age and/or part failure, which means that sewage is not ejected from the system efficiently enough.
● The problems above can result in drain line clogs.
● The pump in your system is not powerful enough for the system to begin with. It might have done an adequate job over time, but no longer can keep up with the demands placed on it.
One common reason that your home needs a sewer ejector pump in the first place is because your basement pipes are lower than the main sewage line. The laws of gravity determine that the sewage in a line that is lower than the main sewage line cannot be eliminated without assistance from a pump. A sewer ejector pump that shows signs of failure can make for a very unpleasant domestic experience. Sewage, as you are likely well aware smells very bad. A sewer ejector pump, therefore, is essential to keeping your property free of the smell of sewage.
Sewer Ejector Pump Repair or Replacement
If you have begun to notice even faint odors of sewage in your home, we recommend contacting us for an inspection. If we determine that the problem is with your sewer ejector pump, we can either repair it or replace it quickly. You can trust that our recommendation will be based on your best interest. Dan's Plumbing & Septic has been in business for nearly sixty years, and we have been successful because we are experts in our field, and we treat our customers with honesty. Call us at (763) 434-6814 to schedule an appointment.