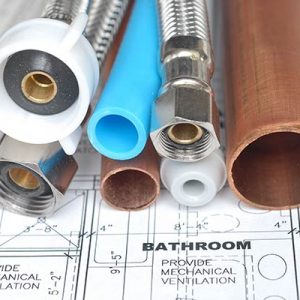 One of the most important jobs of a plumber is to be a problem solver. The entire purpose of our business is to ensure that your pipe system and appliances work the way they should. No one wants to face the messy results of a burst pipe or water leak in your home or business. The complexity of modern plumbing systems means that there are more plumbing problems that can potentially come up, and those problems require the experience and expertise of a highly skilled and thoroughly trained staff. Dan's Plumbing & Septic is a trusted plumbing company serving Anoka County, MN for more than fifty years.
There are countless potential issues related to the plumbing of your home. Unfortunately, it is safe to say that, when a problem makes itself known, it is almost never good news for the homeowner. Of course, some problems are bigger than others and it is important to remember that a plumbing problem always leads to water damage or catastrophic financial news. Very often a plumbing issue simply means that you need a professional plumber to complete a repair, because you do not have the skills and training to do it yourself. We can repair problems including kitchen and bathroom plumbing repair, appliance installation, sump pumps and other general plumbing services.
Plumbing Leak Example
A common plumbing issue (it may be the most common issue) involves a leak. You may find that water has pooled under your kitchen floor, though there is no obvious source. You check behind your refrigerator to see if perhaps the water that feeds the ice maker has dislodged, but you find that it is attached tightly and there is no water to be found around the refrigerator. You consider the possibility that the water could be coming from the bathroom upstairs, but there is no dripping from the ceiling and no sign of water damage. The washing machine is down the hall, and it does not seem like gravity could provide the assistance needed to make a leak from the washing machine present itself under the kitchen floor.
Trusted Minnesota Plumbing Company
For most homeowners, even those with excellent problem-solving skills and some knowledge of water dynamics, that will probably be the limit of their ability to find the source of the water under the kitchen floor. Our staff, however, can go deeper. Our knowledge of how your plumbing system connects to external sources of water and the complex network of pipes inside your home gives them access to the most likely sources of the pooled water under your kitchen floor. We can problem solve quickly, communicate our findings and recommendations and begin the repair at a moment's notice. Just call us at (763) 434-6814 and we will be happy to help you.