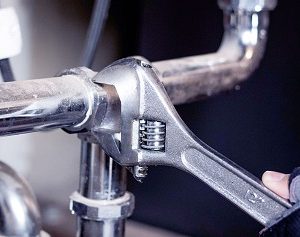 For household repairs, it is nice to have a company that you can trust when you need assistance. Dan's Plumbing & Septic has become one of these companies in Coon Rapids MN area, offering high quality plumbing work, affordable prices and strong customer service. We believe that it is our commitment to our customers that has helped us succeed for the last sixty years. When one of our customers calls us for a residential plumbing job, we respond quickly, communicate clearly and never charge any hidden fees for our services. We will schedule a service call as soon as possible as we understand that plumbing issues can quickly go from a minor issue to a major problem.
General Plumbing Services Coon Rapids
Our residential plumbing services include more than just toilet and sink repairs. Our staff can also install appliances (dishwashers, disposals, washers and dryers, and even your water heater). We also can detect and repair leaks, repair sinks and drains, install new toilets, laundry tubs and outside garden hose bibs. No job is too big or too small for our staff. We can also help with a bath or kitchen renovation project to ensure that the plumbing is moved carefully and correctly. No matter what plumbing work we complete, we will ensure that you will not have to worry about any potential leaks or water damage. That is one of the huge benefits of hiring a plumber when you need one! Many of our Coon Rapids customers have been with us for years and call us for any plumbing issue that comes up in their home. We love nothing more than seeing our long-term clients and hearing that our service has exceeded all expectations.
Local Residential Plumber in Coon Rapids MN
Dan's Plumbing & Septic has the training and skills to complete all types of residential plumbing services. We are fully bonded and insured and have received our Minnesota State Plumbing Contractor License as well as our City of Minneapolis and City of Saint Paul Plumbing License. Our staff is friendly, professional, responsible and dependable. All what you would expect from a local small business with 60 years of experience serving the area. So, next time you have a concern related to a plumbing issue, look no further than Dan's Plumbing & Septic for assistance. Call us at 763-434-6814 and we will be glad to schedule a time for service. No hidden fees, no long wait time – we guarantee you will be happy with our service!