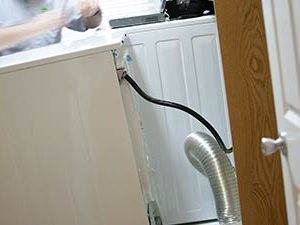 Installing or upgrading to natural gas pipes and appliances in your home is an excellent way to cut energy costs and provide consistent, efficient heat. However, natural gas infrastructure can be incredibly dangerous if it is not installed or maintained correctly. Finding a qualified professional to perform gas pipe installation is critical, and homeowners should consider these tips for finding professionals for gas pipe installation. The experts at Dan's Plumbing and Septic are proud to offer appliance and gas pipe installation for our valued clients.
While some homeowners simply wish to expand their use of natural gas, others can be surprised to find that their home has a preexisting system of gas pipes. Homeowners should discuss their expectations, needs, budget, and timeline with installers. These discussions can be exceptionally useful in helping homeowners narrow down their choice in contractors and revising their expectations to be more realistic.
Requirements For Gas Lines
If you're looking to add natural gas appliances to your home, a permit is required by the city to do the work. While this can seem like a big hassle, it is important to pull permits to assure that the project is done correctly and safely. Adding gas lines is not something that should be on your DIY list. Incorrect installation of a gas line can not only be expensive to redo but can cause property damage or bodily harm.
Installation Of Gas Pipes By Plumbers
While most people associate plumbers with toilets, sinks, and sewer lines, they are the perfect professionals to call for gas pipe installation. Pipes for gas lines and plumbing are very similar, and many plumbers have the training and licensing to qualify them for work on natural gas infrastructure. Because the process requires a great deal of specialized knowledge, only experienced and appropriately licensed professionals should work on your home's gas lines.
Experienced Plumber In Seven County Metro Area
The team at Dan's Plumbing and Septic has extensive experience installing gas lines and gas appliances. You can expect competitive pricing, no hidden fees or unexpected costs, clear communication, and a realistic timeframe in which we expect to complete the project. The team is professional, courteous, and prompt. Fully licensed, insured, and bonded in the State of Minnesota, call the professionals at Dan's Plumbing and Septic at (763) 434-6814 for more information.