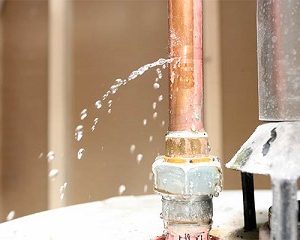 Do you ever spend a few minutes thinking about just how much water goes through the pipes in your home each and every day. When you consider your washing machine, dishwasher, multiple sinks and toilets and, of course, your tubs and showers. It is estimated that the average American household uses about 300-400 gallons of water each and every day. The majority of this water use is confined to the bathroom. When the plumbing in your home is working correctly, you may go days, weeks or even months without even thinking about your plumbing system and how amazing it is that water is running through pipes daily. But, just as soon as you hear a gurgle, notice a leaky toilet, pipe, or even worse, sign of water damage, it becomes clear very quickly that you may need professional assistance.
Minnesota Residential Plumbing Services
Dan's Plumbing & Septic thinks about residential plumbing so that you do not have to. Our professional contractors have the skills, training and experience to diagnose and repair a wide variety of issues related to interior and exterior residential plumbing. We respond quickly and we can help prevent a problem from getting worse. We understand that you do not spend a lot of time thinking about your home's plumbing – and that is perfectly fine – we will do that for you. We have been providing excellent plumbing services to our clients in the Twin Cities area since 1962.
Our staff can complete plumbing evaluation and repairs of toilets, sinks, home appliances, water heaters, showers, tubs and even outside garden hoses and sump and sewage pumps. We welcome new construction projects, plumbing replacement projects – large and small. When you work with our team, you will find us dependable, prompt, and our prices affordable. We are a Veteran owned small business and we believe that the greatest complement our customers can provide is to call us multiple times and/or send others our way. We believe that this is how our business has grown so much and we have been able to earn our A+ rating from the Better Business Bureau.
Veteran Owned Plumber In Minnesota
So, if you are noticing small issues with your plumbing, or you find a potential leak, do not delay. Reach out to the team at Dan's Plumbing & Septic at 763-434-6814. We can diagnose and repair the plumbing issues ASAP to limit any potential damage and ensure that your plumbing system is working as it should.