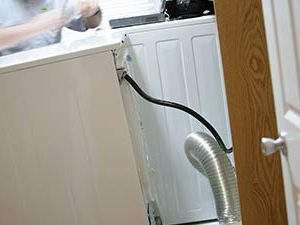 Are you considering listing your home for sale or updating a rental? No matter when or where the next move may come from, there are always ways to increase its value. While most homeowners focus on upgrades such as adding square footage by adding another bedroom or installing new appliances, plumbing fixtures are an often-overlooked element that could dramatically boost its resale value. New plumbing fixtures offer a more stylish aesthetic and are resistant to stain and scratch damage. Furthermore, many of these modern fixtures also boast improved functionality as well as water-saving benefits. Examples of functional improvements to your home include improving plumbing to meet city code, meeting insurance requirements for your house, and preventing floods.
Replace single vanities with a double vanity: Most cases can be diverted to another sink. Who wouldn't appreciate cutting down on time spent using the bathroom?
Replace leaking faucets: It is easy to tell if your faucets are leaking or not fitting correctly, and this could cause extensive damage in the event of an earthquake. Luckily, you can easily upgrade to newer styles of faucets for a fresh new look in your bathroom.
Enhance sustainability: When looking for a home to purchase, buyers are increasingly considering sustainability. Take steps to reduce energy usage in your household by considering adding energy-saving items.
● Replace an outdated toilet with a low flow version
● Consider whether tankless water heaters are suitable.
● Switch out water-wasting faucets and showerheads.
Update Kitchen Appliances
Old appliances can be the bane of a kitchen. Even older homes can benefit from modernization with the addition of a new dishwasher or garbage disposal, however.
Check the lifespan of your water heater: Water heaters typically last 12 years. Before you list your house for sale, have a professional plumber inspect the water heater to see if it's cost-effective to replace it in order to attract offers that match or exceed your asking price.
Flush the drains: Even if you've cleaned out every corner of the house, potential buyers might be put off by a sink that won't drain or a basin with standing water. If this is the case, contact a plumber to check the pipes.
Plumbing Fixtures Overhaul
Your plumbing may not be up to par, and you don't want a bad home sale. Dan's Plumbing and Septic can help ensure that you receive the highest possible offer on your house when selling it.