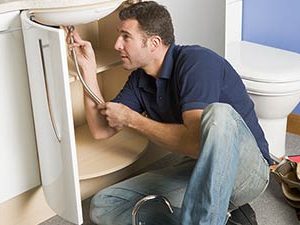 Maybe it's the moment when your child drops twelve toys down the toilet and flushes it. Maybe it's the moment that you notice leaking coming from your kitchen sink. Perhaps it's the moment that you decide your toilet needs to be replaced. In homeownership, there are so many moments where a plumber comes in handy. Having a reliable plumber who is ready to help whenever that moment may be can bring you peace of mind. At Dan's Plumbing & Septic, we aim to be that plumber. Since 1962, we have been providing the Minnesota community with full-service plumbing options for everyone. We focus on serving the needs of our customers at the highest level possible while also providing them with reasonable rates.
Emergency Plumbing Issues
If your moment happens to be a big one, let us know. We make ourselves available to our customers so that when emergencies do arise, we can respond in a timely fashion. One of our expert professionals will come out as quickly as possible and assess the issue at hand. Whether your toilet is on the fritz or a water leak is actively damaging your home, our expert technicians work fast and efficiently to handle any and all emergency plumbing issues that may come up for you.
Full-Service Plumbing Company
As a full-service plumbing company, we are prepared to handle any and all plumbing issues. Most commonly repairs for kitchen, bathroom and bar sinks can be handled quickly. From water heater repair to leak detection and sewage pump repairs, we can handle it all. When you call our team of professionals, we work with you and stay completely transparent through the entire process. There are no hidden fees or agendas that come with Dan's Plumbing & Septic. We are simply here to correct and repair any issues that you may have.
We believe that thorough detection and prevention can go a long way when it comes to the health of your plumbing. We are big believers in education for proper maintenance of your plumbing system and transparency during any and all repairs. As a completely insured and bonded company, we look forward to repairing your disastrous moment and turning it into a very minimal bump in the day. For more information about our plumbing repair services in Minnesota, give us a call today. For all of your septic and plumbing needs, contact Dan's Plumbing & Septic today at (763) 434-6814.