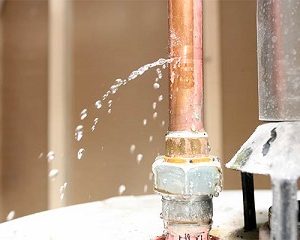 Since the plumbing within a home is rarely seen, it often goes unnoticed. That is, until a plumbing issue arises and you're in need of quick plumbing assistance. When deciding on the right plumbing company to partner with for current and future plumbing needs, there's no better option in the St. Paul and Minneapolis area than Dan's Plumbing & Septic. We are plumbing professionals that have been providing high quality repairs and service work dating all the way back to 1962. We are focused on plumbing repairs and installs anywhere within the Minneapolis and St Paul Metro area.
Reputable Plumbers
There are plenty of plumbing providers around the area, but none that bring the amount of experience and reputation as our dedicated plumbing professionals. Our staff is fully licensed, bonded & insured. Additionally, we have obtained our Minnesota State Plumbing Contractor License and hold independent licenses for both Minneapolis and St. Paul, MN. So, rest assured that you are in great hands when it comes to your plumbing needs.
Full-Service Plumber
No matter how big or small your plumbing needs may be, we've got you covered. We are proud to offer both residential and commercial plumbing services to this great community. Our full-service plumbing options spread across your needs in any part of the home. These general plumbing services include the following:
● In the Bathroom – Dealing with a bathtub or shower leak? Need to install a new toilet or whirlpool tub? Let our staff handle your bathroom plumbing needs.
● In the Kitchen – Are you in the middle of a kitchen renovation and in need of dishwasher, faucet and sink installation? Adding a garbage disposal? Need to move plumbing around in the kitchen? We've got you covered!
● In the Laundry Room – Looking to install a laundry sink or utility tub? Dealing with a damaged faucet and drain issue? Let us take care of this quickly for you.
● Water Heaters – We specialize in water heater installation, water softener installation and any repairs that you may need.
Whenever you are in need of plumbing services, it is critical that you choose to work with an experienced company. As plumbing professionals dating back to 1962, we've seen it all when it comes to plumbing repairs and installation needs. Not only are our reputable plumbers backed by decades of experience, but our services are affordable and are always completed in a timely manner. To schedule plumbing service with our committed plumbing professionals in St. Paul or Minneapolis, give us a call today at (763) 434-6814.