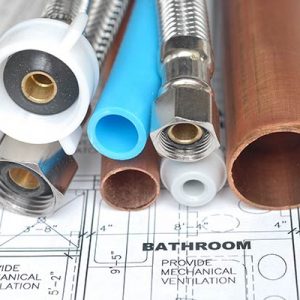 In Minnesota, it's no secret that a quality plumbing installation company is hard to come by. Since 1962, Dan's Plumbing & Septic has been serving our Minnesota community with quality plumbing services that you can count on. We are a full-service plumbing company that can quickly decipher the need for new installation, repair or even a replacement. If you are searching for an honest, reliable plumbing company for your plumbing line replacement, we've got you covered every step of the way.
With almost 60 years of experience under our belts, plumbing line replacements are a massive part of what we do daily. There is something so fun about working with customers that are remodeling a space. Even if you are doing most of the remodeling work on your own, doing any sort of plumbing line replacement is best left to those who know exactly what they're doing! Truly, without it, your fun, new remodeling project can turn into a costly repair and a devastating loss. After all, if your plumbing is messed up, your entire remodeling project can go down the drain (no pun intended). So, whether it's that gorgeous farmhouse sink that changes all of your plumbing in the kitchen or a total renovation on your master bathroom that is old and outdated, we can help! We have got you covered from beginning to the end.
Replacing Plumbing Lines
Within Minnesota, there are very basic plumbing standards that every plumber should know. However, many other factors can play into your decision-making process when a new plumbing system is laid down or replaced. From figuring out the correct slope and angle to deciding if a pressure valve breaker or a sewer ejector pump is needed, a professional that has the right experience and knowledge to perform the job correctly is the only person that should be touching your pipes. Our experienced team has the knowledge, experience and great reputation to back it up. If you are considering plumbing line replacement, we should be your first and only choice.
Licensed Plumbing Professionals
Ready to learn more? Our licensed plumbing professionals are ready to help you with whatever you may need. At Dan's Plumbing & Septic, we are here to serve you any way that we can! For more information about our plumbing line replacement services, give us a call today. Contact us and learn more about our services Monday thru Friday at (763) 434-6814.