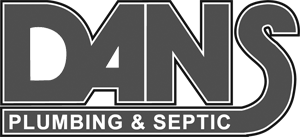 As a homeowner, there will definitely be times where you're in need of a plumber's services at your home. Whether one of your kids flushed something that they shouldn't have down the toilet or whether you are renovating your kitchen or bathroom, finding the right plumber near you is critical. For those in the Blaine, MN community, there's no better team to partner with for all of your plumbing needs than Dan's Plumbing & Septic.
Dating back to 1962, our team of plumbing professionals have been providing trusted and effective plumbing services to this wonderful Blaine community. There are some industries where experience isn't all that important, but when it comes to plumbing, that's not the case. Let's be honest, you likely do not want to be the guinea pig for a new plumbing company as they try to learn the ropes of plumbing services. By choosing to work with our team, our decades of experience will become a benefit for you. Over this time, we've tackled just about every type of plumbing project that you can think of. This allows us to know and be prepared for any issues that may arise during your plumbing project. Additionally, the common plumbing mistakes won't happen with our expert plumbers in charge. When it comes to certifications and licenses, our reputation around Blaine, MN cannot be matched.
Endless Plumbing Options
We aim to be your one-stop shop for any plumbing service that you may need during the life of your home. Whether it is minor or major, we've got you covered every step of the way. The level of customer service that we provide to each of our clients and the affordable prices we offer are additional benefits that our clients experience. You truly have endless plumbing options by choosing to work with our family-owned plumbing company. Some of our most common and popular plumbing services that we regularly perform include:
● Installing Gas & Water Lines
● Bathroom Plumbing Repairs
● Kitchen Plumbing Repairs
● Garbage Disposal Installation
● New Construction Plumbing Projects
● Toilet Installations
● Sink Installations
● Whirlpool Tub Installations
● Plumbing Replacement
● Many More!
Don't leave your plumbing needs up to a company that doesn't have experience to back up their work. Instead, partner with our plumbing team near you at Dan's Plumbing & Septic. With more nearly 60 years of experience serving the Blaine, MN area, give us a call today at (763) 434-6814 to schedule your next plumbing service or repairs.