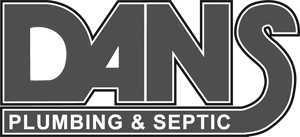 If you are concerned about a water issue related to your shower, tub, toilet or sink, it may be time to contact a plumber. Residential plumbing issues are not something you want to experiment with in terms of repair. You want to know that your repairs will hold, and you will not end up with water damage on your hands. The team at Dan's Plumbing & Septic specializes in all types of general plumbing issues for clients in the Twin Cities Metro area. Some of the most common residential plumbing issues that we see include:
Dripping faucets: Dripping faucets can drive the cost of your water bills way up. A leaky faucet can be a simple fix or require specific tools and experience. The team at Dan's Plumbing & Septic can diagnose and repair a leaky faucet.
Leaking pipes: A leaking pipe can spell disaster for your home and can lead to extensive water damage. A leaking pipe can happen as a result of an incorrect installation, cracked seals, extensive water pressure, or significant clogs.
Running toilets: Toilets that run constantly are another source of an increased water bill. A running toilet can waste as much as 200 gallons of water each day. Our staff can repair toilet issues like problems with refill tubing, flapper seals or flush valves. Toilet repair is not generally very expensive and can save you money on your water bills over time.
Clogged drains: Slow drains or clogged drains can cause serious problems and lead to major plumbing issues in your home, including water damage. Sometimes a clog simply means that soap scum, hair or something else has built up in the drain. Other times, a clog (or multiple clogs or slow drains) can mean a problem with your sewer system.
Water heater problems: Your water heater serves a very important function, pumping water to your showers, baths and sinks. When you notice that your hot water is not working properly, give our team a call for assistance.
Twin Cities General Plumbing Contractor
Dan's Plumbing & Septic is a local company with many years of experience in residential and commercial plumbing services. We are fully bonded and insured and have our Minnesota State Plumbing Contractor License, our City of Minneapolis Plumbing License and our City of St. Paul Plumbing License. We are committed to providing the highest quality repair services and customer service in the business. We can handle plumbing issues that are large or small and will always provide you with a competitive price for our work. If you have a concern about the plumbing in your home, give us a call today at 763-434-6814.