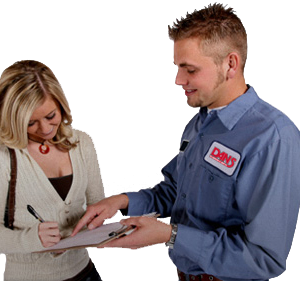 When you must hire a contractor for a home improvement project, you must factor in timeliness, cost and trust. Without those three elements, you may not be satisfied with the work you hire them to do. Dan's Plumbing & Septic is a trusted and reputable licensed plumber serving the Metro area in Minnesota. Here is what we offer that sets us apart from our local competitors:
1. Long standing commitment to customer service: We have been in business since 1962 and even as we have grown over the years, our commitment to our customers has never been compromised. We put our customers first and are always willing to answer questions and always offering a clean and friendly interaction.
2. Emergency service: Plumbing issues do not happen between normal business hours and when you have a plumbing problem, you generally cannot wait to have it looked at, or you risk major water damage. Dan's Plumbing & Septic is available to respond to emergencies in a timely fashion.
3. Affordable pricing: We do not believe in overcharging our clients for the work that we do. We do not charge any hidden fees and are upfront with our fees so that you can make an informed decision about repairs.
4. Up to date training and licenses: We believe in our staff and invest in their development. We make sure that our plumbing contractors stay current, so we maintain licenses and certifications including our Minnesota State Plumbing Contractor License, our City of St. Paul and City of Minneapolis Plumbing contractor license. We are also fully bonded and insured.
5. Family-owned local business: We are a family-owned small business in the Twin Cities that values our customers above all else. We are very fortunate to receive referrals and notes from repeat customers. This is the best feedback we can possibly receive!
Professional Plumbing Services In Minneapolis/St Paul
Dan's Plumbing & Septic can complete all types of plumbing jobs and services including kitchen and bathroom plumbing repair and replacement, plumbing relocation for renovation projects, gas and water line appliance installation, general plumbing services and much more. Let our experience, skill and knowledge work for you. Plumbing jobs are generally best left to a licensed professional plumber, so call us if you live near the Twin Cities. For more information about our plumbing services, give us a call at 763-434-6814 to speak with a member of our staff and schedule an appointment.