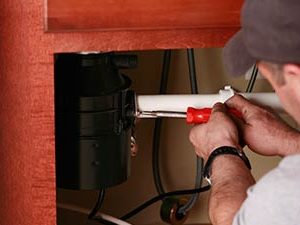 Your home's plumbing is not visible, but it is arguably one of the most important systems on your entire property. It is what keeps water flowing to your kitchen, bath(s), toilets, and laundry facility and prevents that water from going where it should not (causing water damage). When you have a problem with your plumbing, it's always best to hire a professional licensed plumber who has the skill, training and experience to handle the issue quickly and efficiently. Dan's Plumbing & Septic specializes in residential and commercial plumbing services for homeowners and business owners in Anoka County. We provide high quality services, professional customer service, affordable pricing and have built a strong reputation as a trusted local business.
Plumbing Services In The Anoka MN Area
When you think of plumbing services, you may think of a pipe that has burst or a toilet that will not flush, but our plumbing services include many things that you might not realize fall into our wheelhouse. For example, we can install all types of appliances that connect to a gas and/or water line like washing machines, dryers, dishwashers, refrigerators, gas stovetop ranges, water heaters, and, of course, toilets and sinks. In addition, we can install garbage disposals, laundry tubs, and sewer ejector pumps. The benefits of hiring a professional plumber for these installation jobs is that you can know that the work is done correctly and that you will not have a problem down the road. That piece of mind can make the small investment more than worth it.
In addition, we also complete all types of general plumbing services for homes and businesses. This includes installation and repair as well as leak detection services. Our experience, certification and training is unparalleled. We are proud to have received our Minnesota State Plumbing Contractor License. We are also licensed in Minneapolis and St Paul. We are MPCA certified and fully bonded and insured so when you partner with us, you can be confident about our ability to do the job right the first time. We also stand behind our work and will not rest until you are fully satisfied and well taken care of.
Local Plumbing Company In Anoka Minnesota Area
For more information about our comprehensive plumbing services, call the team at Dan's Plumbing & Septic at 763-434-6814, and we will be happy to discuss your needs and schedule a time for a service appointment.