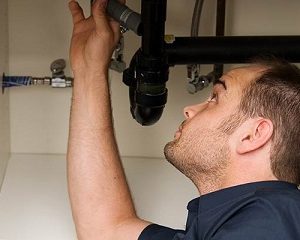 Do you feel like you spend a ton of time in your laundry room during the week? Have you considered adding a laundry tub to your laundry room? If so, it's not as simple as just driving down to the local hardware shop, picking up a laundry tub and bringing it home to install on your own. Instead, you need to leave this project to a team in MN that can handle laundry room plumbing services. At Dan's Plumbing & Septic, we specialize in laundry tub installation and are eager to help make your laundry room more functional.
Plumbers With Experience
There are lots of plumbing professionals around MN that offer laundry room plumbing services, but not many can back their work with nearly 60 years of experience. Our plumbing experts, however, are able to bring the tools, resources and expertise that they have developed dating back to 1962 to every project that we take on. As a family owned business, we aim to be the plumbing company that you call whenever plumbing services are needed, including any laundry room plumbing services.
Reasons to Install a Laundry Tub
The truth is that you don't realize what you are missing until you get to actually utilize a laundry tub firsthand. Installing a laundry tub in your laundry room will bring so much more functionality to the room. The primary reasons to install a laundry tub in your laundry room include the following:
● Pre-Soaking – Dealing with a stain that you can't get out? Need to wash some delicate items that do not hold up well in a standard washing machine? A laundry tub can help you with your pre-soaking or hand washing needs.
● Pet Bath – Another popular use of a laundry tub is washing pets. A laundry tub can become the perfect location to bathe your pets without leaving a huge mess in your home behind.
● Watering Houseplants – Trying to water houseplants can quickly become a hassle and is very messy. Consider using your laundry tub to water your houseplants thanks to the deepness of the tub.
● Cleaning Big Pots & Pans – Some kitchen sinks just aren't large enough to be able to properly clean the big pots and pans that you own. A laundry tub provides that extra space to clean these large pots and pans.
If you feel like your laundry room is in need of a laundry tub to help you maximize your space, our team at Dan's Plumbing & Septic is here to help. Specializing in laundry room plumbing services, contact our dedicated staff in MN today by calling (763) 434-6814.