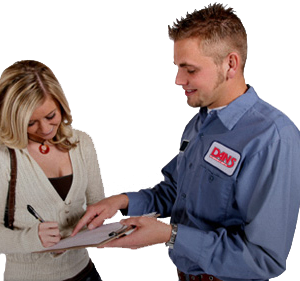 As all of us continue to spend more time in our Minnesota homes, renovations and remodeling projects have soared. While there are many aspects to home and kitchen remodels, one of the largest hindrances that homeowners speak of is working around the plumbing. Whether you are wanting to relocate your plumbing to a different part of your kitchen or you are just having issues with your current system, Dan's Plumbing & Septic is here to help with all of your kitchen and remodeling plumbing needs.
At Dan's Plumbing & Septic, we have experience in working with all different types of kitchen plumbing dilemmas. Whether you are a do-it-yourself renovator or you are hiring out a professional for all of your work, kitchen plumbing is best left to a professional. Plumbing and septic is a critical component to the kitchen. If you don't have it working to its full potential, costly mistakes can happen that are extremely hard to recover from. So, whether it's a simple garbage disposal install or an entire plumbing relocation, our team is dedicated to properly installing and revitalizing your kitchen quickly and efficiently.
Remodeling And Relocating Plumbing
Optimally utilizing kitchen space has become an essential component during any renovation project. Afterall, the kitchen is known for being the heart of the home. Oftentimes this means that some of the existing plumbing, like a refrigerator or a sink, needs to be relocated to a different area of the kitchen. If this were done as a DIY job, prepare to get overwhelmed. There is a lot of thought and consideration to make when relocating your plumbing. However, our team at Dan's Plumbing & Septic aims to both simplify and eliminate your stress. We will handle the entire plumbing process from removing the old to installing the new appliances. We will plan and execute the moving of the plumbing pipes and drainpipes, leaving you with a clean and properly functioning plumbing system for your brand new kitchen.
Kitchen Repairs And Kitchen Installations
We also work with smaller scale projects that can have an equal impact on your daily life. Whether that's installing a new dishwasher, fixing a clog in the sink or repairing a garbage disposal, we are here to help with all of your kitchen plumbing and installation needs. Handled by an expert, you can trust that all of your repairs and installations are in working order.
For more information about our kitchen plumbing and remodeling services here at Dan's Plumbing & Septic in Minnesota, give us a call today. Contact us to schedule your service at (763) 434-6814.