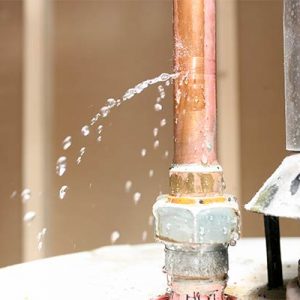 At Dan's Plumbing & Septic, we understand the importance of a properly working water heater. No matter what time of year it may be, having hot water when you need it is a large benefit to the day. Whether you are washing clothes or taking a nice, long shower, your water heater needs to be in well working order. When it's not, the inconvenience may even drive you mad. At Dan's Plumbing & Septic, we aim to repair or replace your water heater in a timely manner. Infact, this type of plumbing repair is a top priority for both you and our company. It's no surprise that when your water heater is not working properly, no one is in a good mood until you have hot water again.
Water Heater Repair vs. Replacement
Our professionals at Dan's Plumbing & Septic provide complete transparency when working with you. We will thoroughly inspect your water heater and find the source of the issues. If and only if, your water heater is unrepairable, we will then make recommendations on replacing and installing your water heater to better meet your family's needs. However, in our business, we have found to be successful in simple fixes for most heaters.
Common Water Heater Repair Issues
In most cases, water heaters are repaired simply by sucking the sediment out and replacing the heating element within it. If you've been noticing temperature fluctuations throughout your water use, perhaps it's even just a simple reset of the thermostat. If you are having low pressure, maybe we need to remove the sediment from the bottom of the tank and flush your system. Either way, our professionals can take a look at your tank and will talk you through the issues before we go forward with anything. For over 60 years, Dan's Plumbing & Septic has been providing quality hot water heater repairs in Minnesota. Our crew is always honest, professional and responsive to whatever job we take on.
Water Heater Replacement
Should a replacement be necessarily, our team of professionals works to install a new system quickly, efficiently and completed right the first time. With quality installation, fair pricing and knowledgeable professionals, your water heater will be back to working in no time giving you nice, warm showers and peace of mind.
For more information about our trusted hot water heater repair and replacement services here at Dan's Plumbing & Septic, give us a call today. Serving the Seven County Metro area of Minnesota, our dedicated staff is here for you! Contact Dan's Plumbing & Septic today at (763) 434-6814.