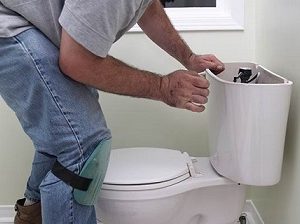 Word of mouth recommendations are the highest possible praise from our clients. As a local plumbing company serving the Minneapolis and St. Paul area, the success of our business relies on repeat customers and customers who tell friends, neighbors and co-workers about our work. We are proud of the reputation we have built in the area as a trusted, honest and reliable plumbing company. We offer full-service plumbing services combined with fair pricing, clear communication and a commitment to customer service. We realize that a plumbing problem is never good news for a homeowner – in fact, you may be very worried about the potential damage and cost involved. When you work with us, however, you can be confident that you will get clear answers, a straightforward approach and timeline and competitive pricing.
General Plumbing Services In Minneapolis/St. Paul
We are licensed, fully bonded, insured and certified so that we can offer this unparalleled plumbing service to our customers. We have a Minnesota State Plumbing Contractor License as well as Plumbing Contractor Licenses in both Minneapolis and St. Paul. We offer both residential and commercial plumbing services and have been working in the area since 1962. We complete a wide variety of plumbing work including:
● Leak detection and repair
● Kitchen and bathroom plumbing repair (including faucet and sink drain repairs)
● Plumbing for new construction properties
● Appliance installation (dishwasher, laundry appliances, garbage disposal, etc.)
● Gas and water line installs
● Laundry tub installation
● Toilet and sink installation and replacement
● Outdoor garden hose bib installation
● Sump pump/sewage pump installation and repair
When you work on a property's plumbing system, it is very important to complete the work carefully to ensure that your home's plumbing is not vulnerable to future leaks or problems. You can count on our team to be thorough, precise, careful and even keep an eye out for issues that we may find that you need to be aware of. We respond to your needs quickly, sending one of our experienced plumbers out to your property ASAP. We have an A+ rating with the Better Business Bureau and offer many different payment options to meet your needs.
Trusted Local Plumber In Minneapolis & St. Paul
So, if you own commercial or residential property in the Minneapolis and St. Paul area and need a trusted, local plumber for a repair, new construction, or a remodeling project, look no further than Dan's Plumbing & Septic. Call us at 763-434-6814 to schedule service.