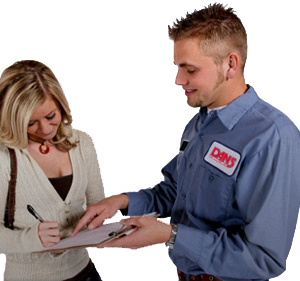 We've all likely been there before – we turn on the faucet and the water pressure is low. Is it because someone is taking a shower? Did someone start a load of laundry? Is the dishwasher running? Has my plumbing gone bad? These might all be thoughts that went through your head at the time. While low water pressure is certainly an annoyance, it is fixable. The plumbing professionals at Dan's Plumbing and Septic in the Twin Cities want to help.
There are several reasons why the pressure in your faucet might be low. First, it's best to check multiple faucets. If the issue is present only at one fixture, then you have an isolated incident with one device. If you have the same pressure issues at multiple faucets or water sources, then you could have a more complex issue that will require a plumber's expertise. For isolated incidents, the next check would be the water shutoff valve under the sink or toilet. Rotating it to open or on should restore flow. Water flow issues could also be related to clogs in the supply lines or at the fixture. At a sink, unscrewing the faucet tip and checking for obstacles could clear up flow. Issues with toilets, showers, laundry, or dishwashers will likely mean issues within the pipeline structures and should not be attempted to fix as a DIY project. Contact a professional plumber to help assess the issue(s) and make any necessary repairs.
What Can A Plumber Do That I Can't?
A plumber has the knowledge and experience to analyze plumbing fixtures and assess the rate of water flow. If there are deficiencies, a plumber is certified to pull pipe components and make any necessary repairs. You may learn that there is an issue with a water pressure regulator. Perhaps there are clogs deep within the pipelines, or corrosion within the pipes. Perhaps there is a blockage affecting the entire supply. Plumbers will have all the necessary tools on hand to make these repairs with minimal disruption to your home or business.
Licensed Plumbers In The Twin Cities
Prevention is key if you wish to avoid future water pressure issues. Keeping your pipes clog-free and undertaking routine inspections will ensure that your plumbing systems work at their best for years to come. To help get your water flowing at full force again this time, or whether you are taking a proactive stance and are working to keep your pipes flowing in the future, call the expert plumbers at Dan's Plumbing and Septic at (763) 434-6814.