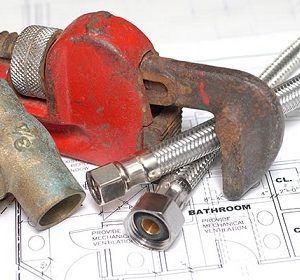 Have you finally bit the bullet and decided that it is time to go through with the bathroom renovation that you have been dreaming about for so long? This is an exciting time as a homeowner, but if you aren't careful, it can quickly become a headache. Finding the right contractors to work with throughout the bathroom renovation process is critical for a successful project to happen. When it comes to your plumbing needs, our team at Dan's Plumbing & Septic is the right team for the job. We are proud to offer bathroom renovation professional plumbing services that can't be matched.
Plumbing Experts Since 1962
Our team of experienced plumbing experts have been providing plumbing services all the way back to 1962. There are not many plumbers around Minnesota that can match our decades of experience. During this time, we have provided professional plumbing services to countless homeowners going through a bathroom renovation. We don't shy away from the difficult plumbing projects. Instead, our plumbing crew thrives! Our goal is to ensure that your bathroom renovation doesn't have any issues with the plumbing in the future.
New Bathroom Appliance Installation
If you are going through a bathroom renovation, that probably means that you are looking to install new bathroom appliances. Any appliance that requires plumbing should only be installed by a trusted plumbing professional. Let us provide you and your family peace of mind by installing these new appliances and ensuring that the plumbing is working the way it should. We can easily install your bathroom appliances that require plumbing, such as the following:
● New Toilet
● New Bathroom Vanity with Sink
● New Shower
● New Whirlpool Tub
Plumbing Movement
With some bathroom renovations, the existing plumbing needs to be moved around and relocated to accommodate for the new bathroom layout. This is a big plumbing project that our dedicated staff can handle with ease. We can relocate your bathroom plumbing so that you are able to accomplish the bathroom of your dreams.
If you are ready to take the next step towards renovating your bathroom, it is time to partner with a trusted and experienced plumbing team to handle your needs. At Dan's Plumbing & Septic, we believe that we are the right choice for the job as we specialize in bathroom renovation professional plumbing services. To learn more about our services or to schedule service, give us a call today at (763) 434-6814.