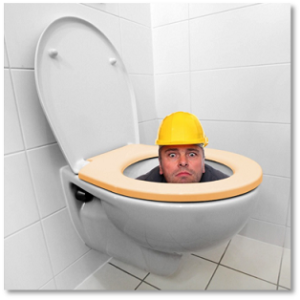 Your bathroom plumbing is likely something you do not think much about on a daily basis. That is, you do not think about it until there is a problem. Bathroom plumbing is a critical part of your home's plumbing system and the team at Dan's Plumbing & Septic can help you with any potential problems that you may have. We can complete a wide range of bathroom plumbing repairs to your Columbia Heights home, including leak detection and damage repair, toilet installation and repair, faucet and drain work in your sinks, tubs and showers.
Why Hire A Professional Plumber?
If you notice a problem with the plumbing in your bathroom, you may be tempted to try to fix the problem yourself. However, plumbing work is one of those things that is best left to a professional. When you hire a professional to complete these assessments and repairs, you can feel confident that any potential water damage will be minimized, if it turns out that you have a bigger problem than you anticipate, you will have someone there who can handle it. In addition, many plumbing repairs require special tools to repair faucets and toilets. When you hire a professional, you can feel confident that the repair will be done correctly and not continue to cause you problems.
Prevent Water Damage With Professional Plumbing Services
Water damage is one of the mostly costly of all home repairs. Your plumbing system is one of the main causes of water damages in a home. Finding a reputable plumber can save you time and money. The team at Dan's Plumbing & Septic has been providing all types of plumbing repair to those in the Seven County Metro area of Minnesota for more than sixty years. In that time, we have built a reputation for providing excellent customer service and high-quality plumbing installation and repair. We are a local company and part of the community. Nothing makes us happier than helping one of our customers avoid a major plumbing problem.
Plumbing And Remodeling Services In Columbia Heights MN
Bathroom plumbing can be tricky and complicated. If you have an issue in a bathroom in your Columbia Heights home, reach out to the team at Dan's Plumbing & Septic. We can complete any necessary repair and take care of any damage that has been done. In addition, if it turns out that you need remodeling services because of water damage (or you want to update the bathroom), we can help with that as well. For more information, give us a call at 763-434-6814.