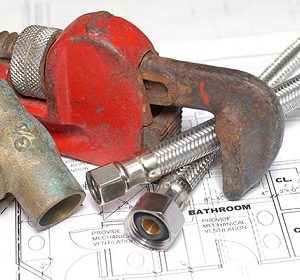 Since the 1960s, copper has been the piping material of choice in the United States, for both homes and commercial businesses. There's a good chance that your home's plumbing is made of copper, which gives your home some distinct advantages. However, copper piping does have its share of issues. In this post we'll look at the good and the bad sides of copper, and a few warning signs to watch for.
The prevalence of copper plumbing is more than just a mid-century fad. It's earned its popularity for several reasons and should be everyones first choice:
Pros Of Copper Piping
● Ease of installation: The lack of weight and its flexibility makes it safer in earthquake-prone areas since it's less likely to rupture.
● Corrosion-resistance: Copper is more corrosion-resistant than steel, doesn't rust, and under the right conditions stays clean and shiny for decades.
● Long lastingness: Copper should last 25+ years if it's of good quality. If the home was built pre-90s, or if you suspect the builder took some cost-saving shortcuts, be on the lookout for signs of trouble.
● Bacteria resistant: Copper has been proven to be anti-microbial and when it's dry it can kill E-coli, the influenza virus, and fungal spores after two or so hours of direct contact.
Cons Of Copper Piping
It's not all roses when it comes to copper, however. Here are some of its downsides:
● Varying quality: Unfortunately, not all copper piping is created equal. Since the 2000s, there's been an increase of builders who have used sub-par piping to save money. These pipes are much more likely to fail.
● Water sensitivity: While copper is generally considered corrosion-resistant, it can react to water with high acidity, causing the insides of the pipes to corrode and deteriorate. This can not only add an unpleasant copper taste to your water, but left unchecked, the copper can corrode to the point of creating pinhole leaks, leading to bigger issues.
● Pressure sensitivity: Copper pipes are more vulnerable to high water pressure and can be physically damaged if the water velocity is too high.
Would Copper Piping Need To Be Replaced?
While copper piping is resistant to corrosion, it is not totally immune when the local municipal water supply has high pH and low alkalinity levels. This can lead to pitting, which is the development of small areas of corrosion that can lead to pinhole leaks in cases of severe corrosion. Before copper repiping is done, a water softening system also should be installed to lower the pH levels sufficiently to avoid future corrosion issues.
Does The Age Of Copper Piping Matter?
Copper piping installed before 1986 and the adoption of the Safe Drinking Water Act may be joined using a lead-based solder, which can leach lead into drinking water. Lead may also be found in service lines that connect your home to the main municipal supply lines, so you should have a professional plumber check your service line when they install new copper piping.
If you think you may have copper piping issue, let one of the experts from Dan's Plumbing and Septic come take a look at it. An ounce of prevention can save a lot of expensive damage repairs down the road! Call us at (763) 434-6814 or contact us online to schedule an appointment today!