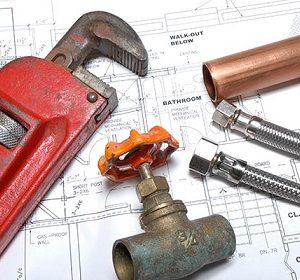 Plumbing services can include a wide variety of repairs. The plumbing system in your home is quite extensive and a plumbing problem can mean extensive water damage that impacts flooring, sheetrock and even your home's foundation. You may first think about your bathrooms and kitchen, but your washing machine, garbage disposal, water heater and laundry tub also uses water and can present problems. In addition, if you have a septic system, this is another area that requires routine maintenance. Dan's Plumbing & Septic is a trusted plumbing company serving the Twin Cities area for more than fifty years. We install and repair all types of appliances including toilets, sinks, outside garden hose bibs, water heaters, dishwashers, sewage pumps. In addition, we can also find and repair leaks.
Local Plumbing And Septic Company In The Twin Cities
Issues with your home's plumbing are never something to put off or cut corners with. Some people try to complete repairs themselves, but this can ultimately cause even more significant problems. Our crew is fully trained and licensed, bonded and insured, so you can have confidence in our work. In addition to having our Minnesota State Plumbing Contractor License, and our Minnesota State Septic System Cleaning & Maintenance License, we are also MPCA Certified, and hold independent plumbing licenses for both the City of Minneapolis, and the City of St. Paul. We have an A+ rating with the Better Business Bureau and put a lot of energy into making sure that we treat customers right. Our crew knows how to diagnose a plumbing or septic problem quickly, repair it correctly so that you will not have any further problems for you or your family.
Customer Focused Plumbing Services
Dan's Plumbing & Septic understands that a potential issue with your plumbing can be very stressful for a homeowner. You may be worried about cost, potential damage or the possibility of future problems. Whatever the concern, our team can answer your questions, respond quickly to your call and make the repair correctly so that you know immediately that your problem is solved. So many of our competitors leave customers wondering if another plumbing problem is on the horizon. We will not overcharge you – our prices are competitive and fair. As a small, veteran owned business, we have worked to build trust in our customers and in our community. This is very important to us.
So, rather than deal with what you think is just a small plumbing issue – give the team at Dan's Plumbing & Septic a call at 763-434-6814 to schedule a time for service.