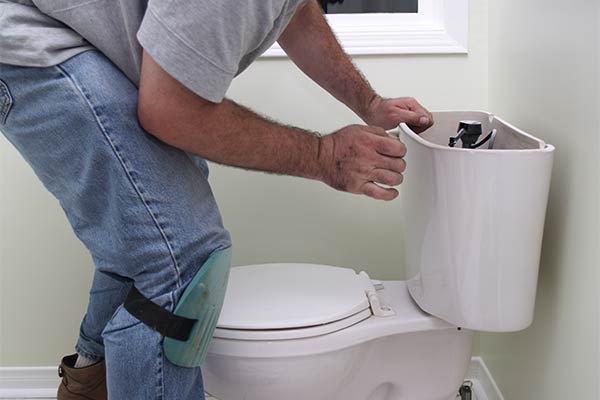 Anytime you are dealing with plumbing, it is a good idea to let the professionals take care of this project. Even for minor plumbing services, such as toilet & tub installation, don't risk a bad installation job while trying to handle this job on your own. Instead, leave it up to our dedicated team at Dan's Plumbing & Septic to handle this affordable home improvement project with extreme detail.
Avoid Water Damage
The last thing that you want to happen at your residential or commercial property after installing a new toilet or tub is for water damage to occur. If these items are not installed appropriately, you could risk causing significant damage to your property. The best way to avoid this potential water damage is to partner with our plumbing professionals that handle toilet and tub installation projects regularly. Paying for our expert installation can save you a significant amount of money down the road because you won't have to worry about any faulty installation from our staff.
Experienced Plumbers
Sure, there are other plumbing companies in Minnesota that you can consider for the job, but very few are able to back their work with as much experience as our team can. We have been providing plumbing services dating all the way back to 1962. Our exceptional knowledge around plumbing and our attention to detail when it comes to the installation process is what keeps our clients calling us back whenever assistance is needed. Our goal is to be the plumbing staff that you can count on whenever plumbing repairs or installation is needed. So, sit back and relax while we install your new toilet or Whirlpool tub.
Extreme Precision Installation Services
There are plenty of issues that can arise if the toilet or tub installation project isn't completed well. Some of the common issues that may arise with a poorly installed toilet include constantly running water, a weak flush, a rocking toilet, clogging issues, bad water levels, etc. Regarding a tub installation, it's critical that there is no way for the tub to leak water out of your bathroom. Our installation process will ensure that every inch of your toilet and tub is inspected to ensure the installation was completed with extreme precision.
At Dan's Plumbing & Septic, we encourage you to let our experienced toilet & tub installation professionals handle this job for your residential or commercial property. To schedule service in the near future, give us a call today at (763) 434-6814.