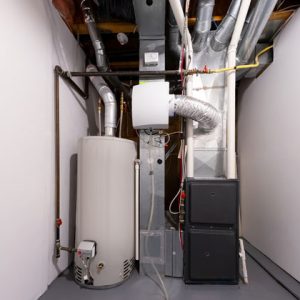 Non-solar water heaters operate on natural gas, propane, or electricity instead of solar energy, so this information is essential if you want to determine if your heater qualifies for a federal credit.
The tax credit has been extended until December 31, 2022, so you can still take advantage of it even if your water heater was installed before 2022. Filing a 2017 return with any eligible savings may help if you missed out on filing this year; speak to a tax professional to determine if refiling makes financial sense for you.
● The water heater must be installed at your primary residence (you live there most of the time).
● The tax credit is not eligible on newly constructed homes or homes where you are renting.
● Only electric heat pump water heaters with an UEF of at least 2.2 are eligible for tax credits when making home improvements.
● Propane, natural gas and oil hot water heaters must have either a Uniform Energy Factor of at least 0.82 or thermal efficiency of no less than 90% to qualify.
● To be eligible, you should present your manufacturer's certificate statement. More details on eligibility requirements can be found at www.energystar.gov/about/federal_tax_credits/federal_tax_credit_archives/2022_tax_credit_information
How can I apply for a tax credit for non-solar water heaters? Although you don't need to save a copy of the Manufacturer's Certification Statement, having one for your records is recommended. When filing your 2022 tax return, complete Form 5695 (Residential Energy Credits), available at www.irs.gov/pub/irs-pdf/f5695.pdf.
What Tax Deductions Can I Claim for a Non-Solar Water Heater? If you replace your non-solar water heater, you are eligible for a $300 tax credit for home improvements.
Does it Matter Which Fuel My Water Heater Burns to Qualify for a Tax Credit? Water heaters that run on gas, propane or electricity may all qualify for tax credits if they meet other eligibility criteria listed at www.energystar.gov/about/federal_tax_credits/federal_tax_credit_archives/2022_tax_credit_information.
Minnesota Plumbing Services in Seven County Metro
Dan's Plumbing and Septic can efficiently, accurately, and promptly install your replacement appliance if you decide it's the best course of action. Many people are uncertain about replacing their hot water heater; but you can rest assured knowing your job will be completed to your complete satisfaction when you partner with our company. Call (763) 434-6814 if you have any queries about our hot water heater services in the Seven County Metro Area of Minnesota or about Federal tax credit opportunities available to you.