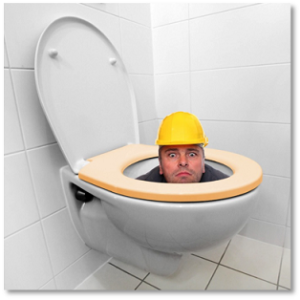 As the temperatures warm up, it is a great time to think about areas around the outside of your home that need some attention. If your home relies on a septic system, routine care is important to keep your system working properly and preventing a major problem from occurring. Dan's Plumbing & Septic has been helping homeowners in the Minnesota area with septic system issues for more than fifty years. We bring professional service, knowledge and expertise to our work and can assess and repair septic system issues that may be complicated and cause problems for other local septic system companies. Here are a few tips that we like to share with our clients to help take care of your septic system.
1. Do not use a garbage disposal: When you use your garbage disposal, you are grinding up larger solid waste into smaller pieces of solid waste. Even these small pieces of waste will damage the lift fields and drain fields, causing major problems for your septic system.
2. Do not use products that say that they are antiseptic: Cleaners that are marked antiseptic or even antibacterial are not safe to use if you have a septic system. They can kill bacteria and cause the liquid in the septic tank to mix.
3. Conserve water when you can: The more water you use, the more your septic system is taxed. Try to spread out the use of water throughout the day or the week to provide some protection to your septic system.
4. Complete an annual septic system check each spring: The team at Dan's Plumbing & Septic recommend an annual check of your septic system by a team of professionals. This can identify small problems before they become serious and costly.
5. Do not dump solids in your septic tank: Your septic tank should not be treated like a garbage can. Dumping solid waste in your septic tank will damage the system.
Annual Septic System Check
It is best to take care of your septic system all year round, but spring tends to be one time of year that it might come to mind. If you are interested in having our team of septic system professionals come out to do an annual assessment of your system, give us a call at 763-434-6814. Our business has been serving the Minnesota community for five decades and we are fully bonded and insured with a Minnesota State Septic System Cleaning & Maintenance LIcense. We will be happy to find a time to come out that is convenient for you.