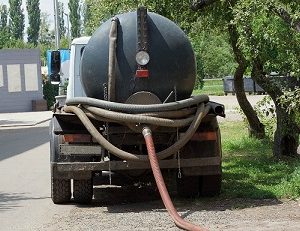 Most good things in life have a flip side, and septic tanks are really no different. Homeowners whose properties have septic systems understand the benefits of those systems, and how they compare to being tied in to the municipal sewage and water systems. The flip side to owning a property with a septic system is that the septic tank will eventually need to be pumped and cleaned in order to ensure that it lasts for its projected life span. If you have had your septic tank pumped and cleaned before, you know that it is a smelly process that can make for a short period of unpleasantness. The smell of sewage is not pleasing to anyone, but it is a necessary part of septic system maintenance. Dan's Plumbing & Septic is an excellent source for sewer pumping and septic system cleaning services.
Importance Of Septic System Pumping
We have offered the highest level of service in septic tank pumping and cleaning for nearly sixty years. Our knowledge of septic systems is extensive, and we apply our technical expertise to every job we are asked to complete. This applies to our pumping and cleaning services every bit as much as it applies to every other service we offer. We have found that the quality of septic system pumping in our area is all over the map—in other words, not all plumbing and septic companies make the same kind of commitment to thoroughness as we do. Thoroughness in septic system pumping and cleaning is essential to ensuring that your septic system works at an optimal level for the duration of its life. You can trust us to pump your septic system correctly and thoroughly so you can trust that you will get the most out of your septic system and reduce your risk of a septic system failure when you work with us.
Residential Septic System Maintenance And Repair
In addition to guaranteeing that we will do the job right the first time, Dan's Plumbing & Septic will also ensure that your experience during the pumping and cleaning process is as pleasant and seamless as it can be. There is not much we can do about the smells that come from the septic tank during pumping and cleaning, but we want you to trust us enough that you feel comfortable leaving your home during the process. We will ask that you move your vehicles out of your driveway while we work, but beyond that, our service is not likely to disrupt your daily routine. Call us at (763) 434-6814 for more information or to schedule an appointment.