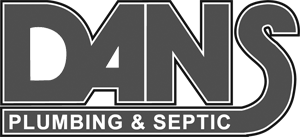 Before buying or renting a new home, you typically look at more than the number of rooms or the walls' color. Your home inspection probably includes a survey of things like the HVAC, appliances, and the septic tank. Even after you move in and settle, you still need to do regular checkups for maintenance. Here is what you can expect from a septic system inspection, as well as some reasons why you should have regular inspections for your home.
First, a professional inspector will check the liquid levels in your septic tank. A septic system professional will do this by digging test holes and looking for excess standing water. Aside from this, they will also look at your plumbing's water flow. The specialist writes down their findings in a report and gives you a copy—the report outlines any issues that were discovered and any recommendations to remedy these.
Avoiding Unpleasant Surprises
A considerable benefit of having regular inspections is they help reduce related emergencies. Checkups let you catch issues as they emerge, preventing them from becoming more serious. These maintenance measures help you keep costs down, and they prevent your system from sustaining long-term damage.
Keeping Your Septic System Functioning At Peak Performance
If you have regular maintenance checkups for your system, you ensure everything about it is in top shape. Making repairs and addressing issues ensures that the equipment receives the care it needs, which increases its longevity. If you do not have checkups, you cannot monitor the state of your septic tank. When a septic tank emergency does happen, the specialist will have much more to contend with than just the issue on hand.
If you would like to sell your home down the road, having regular maintenance check ups would increase your home's value. A well-functioning system is an asset, and if you have reports or other evidence of regular inspection, it will justify the price you are requesting. Regular maintenance and checkups are the keys to having a well-functioning system.
It's best to leave septic system issues to the professionals. Look no further than the team at Dan's Plumbing and Septic to meet your septic system and plumbing needs. Call (763) 434-6814 to schedule an appointment.