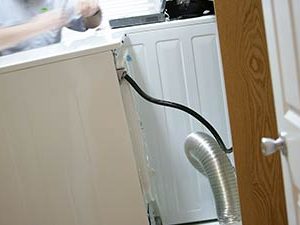 In addition to offering high quality general plumbing services for clients in the Seven County Metro area of Minnesota, Dan's Plumbing & Septic can also complete appliance installation. This includes washing machines, dryers, dishwashers, refrigerators, gas cooktops, ranges, new sinks and faucets in your kitchen, and even hot water heaters. Hiring a plumbing contractor for appliance installation is an excellent investment in your home. If you have a new appliance that needs to be connected to a gas or water line, do not do it yourself. When you hire our team, you can feel confident that the appliance will be connected correctly and eliminate the concern for damage to your home.
Reasons To Hire A Professional For Appliance Installation
Dan's Plumbing & Septic can professionally install appliances that connect to gas or water in your new construction home or in your existing home. We have the specific tools that allow us to make the connections strong and long lasting, preventing problems down the road. Our staff can also install new plumbing and wiring when necessary. Professional appliance installation can extend the life of your appliance as well and ensure that it is working correctly. Water and gas lines can be tricky to work on – our staff can assess any potential issues that come up for you and make sure that we do not anticipate any potential problems that could result in damage to your home.
New appliances are a wonderful addition to your home. They make your life easier and help you complete cleaning projects quickly and efficiently. Hiring a professional to install these new appliances is a small investment that has a far-reaching impact. Protecting your home from water damage or a gas leak is critically important and can save you time, money and a lot of stress.
Plumbing Contractor In Minnesota
Dan's Plumbing & Septic has been serving the Minnesota area for more than fifty years and brings experience, affordable pricing and high-quality work to each and every job we take on. We are fully bonded and insured and have a Minnesota State Plumbing Contractor License in addition to a plumbing license for the cities of Minneapolis and St. Paul. So, if you are doing a renovation project, moving into a new home, or just swapping out an appliance because you are ready for something new, reach out to the team at Dan's Plumbing & Septic at 763-434-6814 to schedule a time for a professional appliance installation.