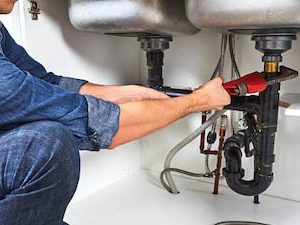 Dating all the way back to 1962, our team at Dan's Plumbing & Septic has been providing reliable plumbing repairs to the Seven County Metro area of Minnesota. With a high priority on customer service, a strong focus on the fine details of every project and affordable plumbing prices, you'll receive the total package by placing your plumbing needs into the hands of our experienced staff.
No matter where you may need plumbing repairs, our plumbing professionals have you covered. Dealing with a damaged toilet that is clogged or won't flush properly? Need to replace an old, worn down tub? Does your dishwasher or the kitchen sink need to be repaired? Looking to revitalize your laundry room? All of these situations can easily be completed by our committed plumbing experts.
Plumbing And Appliance Replacement
In some cases, the plumbing damage that the homeowner is dealing with leads to plumbing and appliance replacement. You don't want to repair something that is on its last leg. Instead, let our staff of plumbers professionally replace your plumbing and appliances. No matter if a small amount of plumbing needs to be replaced or the entire plumbing system needs replacement, we've got you covered. Need to replace your washer, dryer, dishwasher, sinks or refrigerator? Let our plumbing team install your appliance replacement items efficiently. By letting our staff handle the installation of your appliances, you'll be confident that they were installed properly the first time around.
Family-Owned Plumbing Company
As a family-owned plumbing company, the value that we place on our business cannot be explained. Our team is always trying to expand the family by making our clients feel like they are one of our own! Our reliable plumbers are available for emergency plumbing repairs. Additionally, we go the extra mile to ensure that our clients are educated on proper plumbing maintenance so that future plumbing repairs are minimized. Lastly, we treat your property just like it is our own so you can rest assured that your property will remain clean upon completion of your plumbing repairs.
If you have a property in the Seven County Metro area of Minnesota that is in need of plumbing repairs, the plumbing company that you can trust for the job is Dan's Plumbing & Septic. To learn more about our decades of experience providing reliable plumbing repairs, give us a call today at (763) 434-6814.