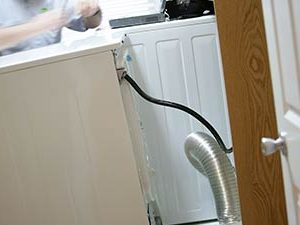 Are you going through a residential or commercial renovation in St. Paul, MN? If so, your first priority may not be the plumbing aspects of the project, but this is definitely an important part that you can't ignore. When choosing the right plumbing contractor in the area to handle your plumbing renovation service needs, the only option to consider is Dan's Plumbing & Septic. With nearly 60 years of experience in the St Paul metro and surrounding areas, there's no renovation project that our plumbing professionals can't handle.
MPCA Certified Plumber
Our success since the 1960's is in large part because of our reputable team. We are one of the oldest plumbing companies in St. Paul, MN. Additionally, we are fully licensed, bonded and insured, giving our clients total peace of mind when choosing to work with our team. We are an A+ accredited plumbing business by the Better Business Bureau, have our Minnesota State Plumbing Contractor License, are MPCA certified and even hold our independent plumbing licenses for both Minneapolis and St. Paul, MN.
Common Plumbing Renovation Services
Renovating your kitchen? Are you going through a total bathroom makeover? Looking to expand your laundry room? There are plenty of renovations that occur on residential and commercial properties requiring professional plumbing services. Some of the common plumbing renovation services offered by our trusted staff include:
● Appliance Installation – Whether you are installing something small like a garbage disposal, tub, shower, toilet, etc., our plumbing professionals can handle these appliance installations efficiently and with extreme detail.
● Bathroom & Kitchen Plumbing Relocation – Your property renovation may require you to relocate some of the plumbing in your home. If you are looking to relocate your plumbing to help maximize space in your home, our dedicated team can handle this project with ease.
● Water Heater Replacement – If it is time to replace your old, weak water heater, our committed team has you covered. Count on our staff to be professional, responsive and prompt every step of the way.
When planning out your upcoming residential or commercial property renovation, don't forget to connect with Dan's Plumbing & Septic. As your trusted, experienced and affordable plumbing company in St. Paul, MN, let us handle all of the plumbing renovation services that you need. Whether you are in need of appliance installation, plumbing relocation or replacement, our experienced staff can handle your needs from start to finish. To schedule an appointment, contact us today at (763) 434-6814.